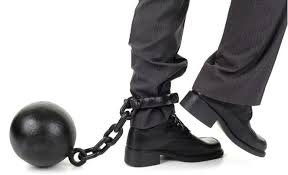 Trying to get out of a timeshare can be an absolutely frustrating and maddening experience. Between making multiple calls to your timeshare company, being given the run-around by their legal department, and being threatened with a lawsuit if you try to cancel a timeshare, the situation may seem hopeless. If you are tired of pulling our your hair and waiting on hold, you need our timeshare exit team. With our team of professionals on your side, you can get rid of your timeshare and get your life back.
Imagine your ideal vacation. Maybe you are sitting on a beach, spending your time alternating between reading and dozing, sipping on a cold Pina colada or margarita. Perhaps you are at a fancy resort, spending your days enjoying the local sights or poolside. Maybe you would prefer to spend your leisure time at a ski resort, hitting the slopes during the day and by the fire at night. Maybe you are the type who enjoys camping, hiking, and fishing.
Whatever your idea of the perfect vacation, you deserve to have it. Vacation is a vital time to relax, unwind, and reconnect with your loved ones. Consistently skipping vacations can have a detrimental effect on your mental and even physical health.
Despite the consequences, our timeshare exit team finds that many people who own timeshares end up getting caught in a cycle of skipping vacations due to the constraints of their timeshare. High timeshare costs coupled with restrictive booking policies make using a timeshare difficult.
If you find yourself in this position, you are probably wondering how to get rid of a timeshare. Calling the timeshare company can be a maddening process. Their goal is to keep you in your timeshare so they can continue to collect your monthly payments.
When you call, they will inevitably put you on hold and transfer your call several times. When you finally do get to speak to someone about timeshare cancellation, they will go from friendly to aggressive in a matter of moments. They will threaten you, telling you that canceling your timeshare is impossible and will ruin your credit and future.
While there are situations in which a timeshare default can have a negative impact on your credit, our timeshare exit team knows that it is possible to get rid of a timeshare without ruining your credit score and without defaulting on your payments.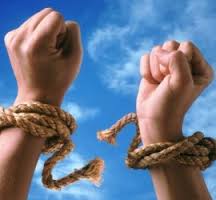 The best way to get rid of your timeshare is with a timeshare cancellation. The timeshare company will tell you that this is impossible. Take it from the experts, it is absolutely possible. However, I would not recommend trying to get a timeshare cancellation on your own. The timeshare company has a team of timeshare attorneys on their side, and you need our timeshare exit team in your corner. We will get you the timeshare cancellation that you need.
We start by taking a close look at your timeshare contract. No two timeshares are exactly the same, and neither are any two timeshare cancellations. We tailor our approach to the specific terms and conditions in your contract. There is not one size fits all in our timeshare cancellation process.
We will also clearly outline our timeshare exit team cost for you. We are on your side and want the process to be as simple and transparent as possible. We are not a timeshare resale scam, and we do not work for the resorts. We are on your side, and our only goal is to help you get the timeshare cancellation that you need.
Call us today to review your contract and get your timeshare cancellation started. We are here for you all day, every day. Literally. We have our timeshare exit team standing by twenty-four hours a day, seven days a week, three hundred and sixty-five days a year.
We Are Open 7 Days A Week – Call Us 24/7 –
1-866-399-2929
.
Visit Our Website For More Information About
For A Free Timeshare Exit Team Consultation, Conducted
By A Timeshare Cancel Center Timeshare Advocate
Call 24/7:
1-866-399-2929
Free 
Timeshare Exit Consultation