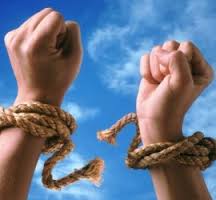 Buying a timeshare is usually a bad idea. You may not realize it at the time, but you will most likely end up regretting your timeshare purchase. In fact, according to the AARP, timeshares have consistently topped the list of the most regretted purchases for consumers over 50. No wonder our timeshare exit team is so busy with timeshare cancellations. Even if the timeshare company has told you it is impossible, we can help you get out of your timeshare. Read more to find out the ways that we are here for you when you need us.
It is easy to buy a timeshare. In fact, when our timeshare exit team chats with consumers most people aren't even exactly sure how it happened. One minute you were basking in the glow of vacation bliss, the next you were attending a presentation for the promise of a free dinner. The timeshare salesman was so adept at his job that you didn't even realize you were buying a timeshare until after you signed the contract.
At first, you wanted to give your timeshare a chance. You thought there was a chance you would enjoy it. You bought into the fantasy that the timeshare company sold you. You envisioned a lifestyle filled with luxury and relaxation. You pictured beach vacations and fancy resorts. You never thought you would need to know how to get rid of a timeshare.
Yet, here you are, wondering just that. You found that your timeshare fantasy was just that, a fantasy. In reality, your timeshare was much more restrictive and expensive than you could have imagined. Between monthly costs, interest, and increasing annual maintenance fees, you simply cannot afford your timeshare. Especially since you hardly get to use it. Those flex points aren't quite as flexible as you imagined they would be.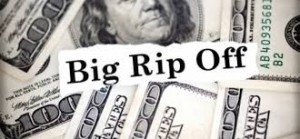 So now, you are stuck. You can't afford a second vacation due to your timeshare costs, and you can't really use your timeshare to go on vacation. You feel stretched thin financially and stressed to the max. This is very bad for your health. You call the timeshare company and tell them your sob story, only to find out that there is nothing you can do. You are outside of your rescission period so you can't cancel your timeshare.
Or so they say. I am here to tell you that regardless of what the timeshare company says, a timeshare cancellation is not only possible, but it is the best way to get rid of your timeshare. But you shouldn't try to do it on your own. A timeshare is a complex, legally binding contract. You wouldn't negotiate buying a property without help from a title company so don't try to get out of your timeshare without our timeshare exit team.
Calling the timeshare company is not the way to get a timeshare cancellation. They have skilled timeshare attorneys who will tell you that a cancellation is impossible. We can help. Even if you are outside of your rescission period, our timeshare exit team can get you a timeshare cancellation.
We start with a complimentary timeshare exit team review of your contract. No two timeshares are exactly the same, and neither are any two timeshare cancellations. We are not a one size fits all, quick fix scam. We take the time to get to know our customers and their timeshares. We then create a timeshare exit plan that is guaranteed to get rid of your timeshare.
This means that if we can't get rid of your timeshare, you get your money back. We don't charge the exorbitant fees that most timeshare attorneys will. In fact, our timeshare exit team cost is one of the most reasonable in the business. When you call us, we take over for you so that you don't have to deal with the timeshare company anymore. We figure out how to get rid of your timeshare so that you can get your life back.
We are not a timeshare resale scam, and we do not work for the timeshare or resort industry. We work for you. We are on your side so call us today. We are here seven days a week, twenty-four hours a day, three hundred and sixty-five days a year.
We are here for you when everyone seems to have abandoned you. With our money back satisfaction guarantee, you have nothing to lose. Except for your timeshare that is.
For A Free Timeshare Exit Team Consultation, 
Conducted By A Timeshare Cancel Center 
Timeshare Advocate


Call 24/7: 

1-855-600-9053

For More Information About Timeshare Cancellation