Every day, we get many calls from frustrated people to our timeshare exit team complaining about being the victim of timeshare scams. They feel like they have been duped by the timeshare industry and want to know how to get rid of a timeshare.
They also usually have lots of questions. While we are always happy to answer your questions over the phone, we know that some people prefer to research a bit on their own before calling in. In order to help you out, here are a few common questions our timeshare exit team gets asked along with the answers you need.
How does the timeshare exit team at Timeshare Cancel Center assist me with getting a timeshare cancellation?
In order to get you the timeshare cancellation that you need, our timeshare exit team advocates on your behalf. We can get you out of your timeshare and in many cases can help you recover money you have already spent. Does it sound too good to be true? I promise it is not. Call our timeshare exit team to learn more about how we can help you today.
Do I qualify for a timeshare cancellation?
This one can be a bit tricky to answer but, in most cases, yes, you can get a timeshare cancellation if you want out of your timeshare. However, there are certain cases where a timeshare resale may make more sense. These are rare, but they do exist which is why our timeshare exit team reviews all timeshare contracts for free to help you figure out if our services are right for you.
Are you lawyers, accounts, what exactly are you?
We have certified legal counsel on staff, but we are not timeshare attorneys. We are a team of professionals who specialize in timeshare cancellation. Since we are not timeshare attorneys, our fees are significantly less. Although there are certain situations where we may need to contract an attorney to get rid of timeshare. If this is the case, we are always upfront and honest with you about what we need to do and what your cost will be.

Is there a cost associated with your timeshare exit team services?
In short, yes, we do charge a fee for our services. We must keep our lights on and pay our timeshare exit team as well as support staff. However, you will find that compared to what you pay for you timeshare, our fees are quite reasonable. We also can usually help our customers recover money they have already paid to the timeshare company. In most cases, our fees are well worth it to get rid of your timeshare.
Do you offer any type of guarantee for your services?
Yes! All of our timeshare exit team services are backed by our 100% satisfaction guarantee. If we can't cancel your timeshare, we don't get paid. We are confident in our team and we stand behind all of our services. In an industry full of scams, we are the real deal.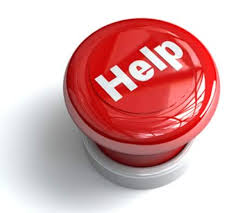 As you can see, our timeshare exit team can and will get you the timeshare cancellation that you need. Once you have a timeshare cancellation through Timeshare Cancel Center, you are off the deed of your timeshare and completely free of your timeshare obligation.
This means that maintenance fees will be a worry of the past and will not be passed down when you pass away. It also means that our services will permanently cancel your timeshare obligation and you will most likely be able to get some of your money back.
One thing to keep in mind is that we do not do timeshare resales. Our timeshare exit team specializes in timeshare cancellation so if you are looking to sell a timeshare, we are not the right service for you.
But, if you want to get out of your timeshare and get your money back, we are here for you today. Call our timeshare exit team for a free, no obligation review of your timeshare contract. We are here for you twenty-four hours a day, seven days a week, three hundred and sixty-five days a year.
To Receive More Information About
Executing A Timeshare Exit, Visit Our Website:
For A Free Timeshare Exit Team Consultation, Conducted By A Timeshare Cancel Center Timeshare Advocate Call 24/7: 1-866-399-2929
For A Free 
Timeshare Exit Consultation
Call 24/7:
1-866-399-2929 
Timeshare purchases are usually one that ends up being on your list of regrets. It can leave you wondering what the timeshare exit team cost will be and if you will even be able to do a cancellation.
Timeshare Cancel Center LLC
Attn: Timeshare Exit Dept.
5036 Dr. Phillips Blvd. #221

Orlando, Florida 32819-3310 USA