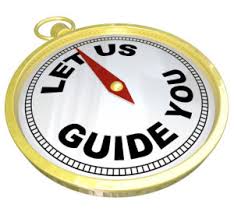 Buying a timeshare is a mistake. In fact, the AARP lists a timeshare as the number one, most regretted purchase. This is why our timeshare exit team exists and why thousands of people need a timeshare cancellation every year.
With increasing maintenance fees, rising interest rates, and general increases in the cost of ownership, it is easy to see why a timeshare ends up being something people regret. The easiest way to get rid of a timeshare is to never buy one in the first place.
The problem is, many people don't even know what they are being sold is, in fact, a timeshare. When our timeshare exit team talks with customers, we have found that most timeshare companies claim they sell "vacation club memberships." Unfortunately, this is just a fancy way of saying timeshares.
Even more unfortunate, most people don't know they need to figure out how to get rid of a timeshare until it is too late. You see, every timeshare comes with a cancellation period called the right of rescission. Basically, this means there is a period of time built into the contract where it can be canceled with no consequences.
During the timeshare cancellation period, you can get rid of timeshare, no questions asked. The rescission period lasts anywhere from a few days to a few weeks. Most people will not cancel a timeshare during this time period though.
You probably don't realize within the first few weeks, months, or even years that you want to get out of your timeshare. Most customers become unhappy with their timeshares when maintenance fees start being charged and a timeshare is costing them money even when they aren't using it.
Our timeshare exit team hears all the horror stories of people calling the resort or timeshare company to cancel a timeshare. It does not go well.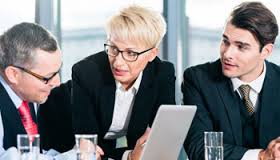 If you decide to do a timeshare cancellation, there are a few things to keep in mind. Do not try to cancel your timeshare on your own. It is a much better idea to enlist the help of our timeshare exit team to cancel your timeshare. We have experts who can write a resort authorized cancellation letter that is guaranteed to help you get rid of your timeshare.
You may think that canceling a timeshare sounds easy, and on the surface, it does appear to be easy. However, we have seen cases where the cancellation process is so muddled up by a do-it-yourselfer that not even we can get a timeshare cancellation. Or, even worse, we have seen some consumers practically ruin their credit by doing a cancellation incorrectly.
Instead of trying to do it on your own, call our timeshare exit team. We offer a money back guarantee on all of your timeshare cancellation services so you really have nothing to lose. We are here for you when you need us. Our timeshare cancellation experts are standing by, twenty-four hours a day, seven days a week, three hundred and sixty-five days a year.
Stop paying for a timeshare that you don't use, and stop laying awake at night wondering how to get rid of a timeshare. Call us today!
To Receive More Information About
Executing A Timeshare Exit, Visit Our Website:
For A Free Timeshare Exit Team Consultation, Conducted By A Timeshare Cancel Center Timeshare Advocate Call 24/7: 1-866-399-2929
For A Free 
Timeshare Exit Consultation
Call 24/7:
1-866-399-2929 
Timeshare purchases are usually one that ends up being on your list of regrets. It can leave you wondering what the timeshare exit team cost will be and if you will even be able to do a cancellation.
Timeshare Cancel Center LLC
Attn: Timeshare Exit Dept.
5036 Dr. Phillips Blvd. #221

Orlando, Florida 32819-3310 USA