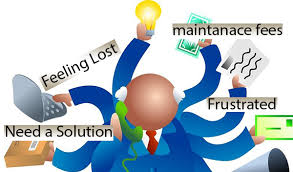 Buying a timeshare is easy, getting rid of a timeshare is extremely difficult. You buy a timeshare in a moment of vacation bliss. You fall for a fantasy that turns into a financial nightmare. You need to get out. You need our timeshare exit team. With a team of experts on your side, you can get rid of your timeshare and get out of your nightmare. Read on to find out all the ways that our timeshare exit team is there for you when you need us.
In a moment of weakness, you said yes to a timeshare. You fell for their elaborate presentation promising you a life filled with luxury, relaxation, and travel. You may have known in the back of your mind that buying a timeshare was a terrible idea. But that little logical voice got drowned out, and you signed on the dotted line.
At first, you may have decided to give your timeshare a chance. Maybe that little voice was wrong, maybe you would love using your timeshare. And just like that you were out of your rescission period and stuck with your timeshare.
You may have been happy or at least moderately satisfied with it for the first few years. It probably helped you get some discounted hotel rates, and you may have had a few decent resorts to choose from. But as time has gone on, your maintenance fees have gone up, and your selection of new destinations is slim. You are regretting your timeshare. You are wondering how to get rid of a timeshare because you are tired of paying for something you don't or can't use.
When you start researching timeshare exit, you may find yourself disappointed in the conventional options. Basically, you will hear that you can keep your timeshare and begrudgingly continue to make your payments, you can sell your timeshare and lose tens of thousands of dollars, or you can default on your timeshare and ruin your credit.
None of these options sound ideal, but you aren't sure where to turn. You may try to look into selling your timeshare. When our timeshare exit team talks with consumers this is a common first step. You do your research to carefully determine the market value of your timeshare. This is when the first huge blow comes. Your timeshare is worth a fraction of what you bought it for and what you still owe on it. On average, timeshares depreciate by about twenty thousand dollars when you try to resell them. It is far from the amazing investment opportunity that was sold to you.
With that amount of depreciation, you will be majorly in the red if you sell your timeshare. You will still owe the timeshare company thousands of dollars. On top of that, you will have to pay realtor fees and closing costs. And you have to keep paying on your timeshare while you wait to find a buyer. Basically selling your timeshare will end up costing you an arm and a leg, just to get rid of something you don't want.
From here, you may think that your only way out is to default on your payments. While this is an option, our timeshare exit team strongly discourages it. Defaulting on your timeshare will send it into foreclosure which will ruin your credit score. If you try to apply for a home loan, car loan, or even a store credit card in the next five to seven years, you will be denied because your credit has a huge, glaring mark on it.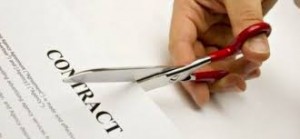 There is another way. With our timeshare exit team here at Timeshare Cancel Center, you can get out of your timeshare. We specialize in timeshare cancellations, and we can get your timeshare contract canceled even if you are outside of your rescission period. We can get your timeshare canceled even when the timeshare company says it is impossible. In some cases, we can even help you get some of your wasted money back.
We don't work for the timeshare industry or the resorts, we work for you. Our only obligation is to our customers, and our timeshare exit team has only one goal, to help you get rid of your timeshare. We will write a resort authorized cancellation letter that is guaranteed to help you get rid of your timeshare. If we can't, you will get your money back. Your satisfaction is our number one priority.
With a low timeshare exit team cost and a money back satisfaction guarantee, you need to call us to get you out of your timeshare. We will work for you, and we will get you the timeshare cancellation you need. We are knowledgeable about timeshare cancellation, and we are diligent in our quest to help you get rid of your timeshare.
Call us today to learn more about timeshare cancellation and for one of our complimentary timeshare exit team reviews of your timeshare contract.
To Receive More Information About
Executing A Timeshare Exit, Visit Our Website:
For A Free Timeshare Exit Team Consultation, Conducted By A Timeshare Cancel Center Timeshare Advocate Call 24/7: 1-866-399-2929
For A Free 
Timeshare Exit Consultation
Call 24/7:
1-866-399-2929 
Timeshare purchases are usually one that ends up being on your list of regrets. It can leave you wondering what the timeshare exit team cost will be and if you will even be able to do a cancellation.
Timeshare Cancel Center LLC
Attn: Timeshare Exit Dept.
5036 Dr. Phillips Blvd. #221

Orlando, Florida 32819-3310 USA