Are you stuck in a timeshare that you don't want or can't afford? If so, our timeshare exit team is the help you need today. We can help you with all things related to timeshare cancellation, and we can get you out of your timeshare so you can move on with your life.
Buying a timeshare is simple, getting rid of one is extremely difficult. When you buy a timeshare, it is often a moment of vacation fantasy that quickly turns into a financial nightmare. Between ever increasing maintenance fees, interest payments, and your regular monthly payments, the costs of a timeshare can be astronomical.
It can also be difficult to use your timeshare. During your timeshare presentation, you bought into the idea that you would be able to use your points flexibly to go on long, extravagant vacations as well as quick weekend getaways. The sky was the limit. Except, not really. Our timeshare exit team talks with customers who have been unable to go on a vacation in years because of the restrictive timeshares. Others have only been on lackluster trips to mundane locations. Still, others end up staying in such dilapidated hotels that they end up spending extra money to switch to a different resort.
Here at Timeshare Cancel Center, we recognize that this is not acceptable. Vacation is supposed to be your time to relax, unwind, reconnect with your family, and come home rejuvenated. Skipping vacation time increases your stress which has a multitude of negative health effects. These include high blood pressure, heart disease, obesity, insomnia, and even heart attacks. If you are in this position, you clearly need to know how to get rid of a timeshare.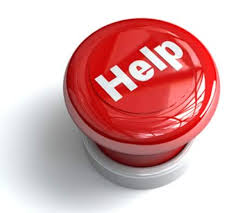 If you need to get out of a timeshare, our timeshare exit team can help you. We are here to be your timeshare advocate. We offer fast timeshare cancellation, and we will work for you. We provide you with trustworthy timeshare cancellation services. We take over dealing with the timeshare company so that you don't have to.
We are your advocate and work on your timeshare exit negotiations for you. You don't have to beg and plead with the timeshare company anymore. Our timeshare exit team reviews each timeshare contract because no two timeshares are alike so neither are two timeshare cancellations.
Once we look over your contract, we give an estimate of the timeshare exit team cost as well as a cancellation time frame. We know that your time is valuable and we don't want to string you along. We also want you to know what you sign up for when we get us to help you get rid of your timeshare.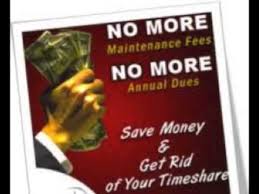 From here, we go about the work of getting you a timeshare cancellation. We handle your case discreetly and help you get rid of your timeshare without ruining your credit. This is not a timeshare default or foreclosure. When we are done you walk away from your timeshare free and clear, you don't owe the timeshare company a lump sum payment, and you don't ruin your credit.
Our timeshare exit team has also been successful in helping some of our clients get their money back. Obviously, every timeshare is different, but depending on your contract we may be able to help you get a portion or all of your money back. In some cases, we've even been able to help our clients recover their down payments.
While we may not be able to get all your money back (although sometimes we can), we will be able to cancel your timeshare. We are so confident that our timeshare exit team can get you the fast timeshare cancellation you need that we offer a satisfaction guarantee on all of our timeshare cancellation services. Yes, you read the right. We guarantee that you will be happy with the services our timeshare exit team provides or you get your money back.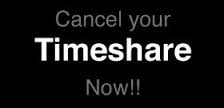 We are not a timeshare resale scam, and we do not work for the resort industry. Our only obligation is to our customers, and our only goal is to be your timeshare exit advocate. We will fight for you. When the resorts say no, we can get them to say yes.
Even if you are outside of your rescission period, we can help you get rid of your timeshare and even help you get some of your money back. Call us today. We are standing by all day every day. Seriously. Our timeshare exit team is here twenty-four hours a day, seven days a week, three hundred and sixty-five days a year.
We are here for you when you need us, and we are on your side.
To Receive More Information About
Executing A Timeshare Exit, Visit Our Website:
For A Free Timeshare Exit Team Consultation, Conducted By A Timeshare Cancel Center Timeshare Advocate Call 24/7: 1-866-399-2929
For A Free 
Timeshare Exit Consultation
Call 24/7:
1-866-399-2929 
Timeshare purchases are usually one that ends up being on your list of regrets. It can leave you wondering what the timeshare exit team cost will be and if you will even be able to do a cancellation.
Timeshare Cancel Center LLC
Attn: Timeshare Exit Dept.
5036 Dr. Phillips Blvd. #221

Orlando, Florida 32819-3310 USA