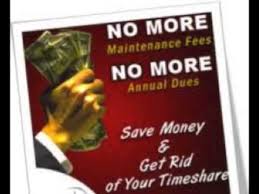 Buying a timeshare is easy, getting rid of a timeshare is hard. With a multitude of timeshare resales scams and companies that are just looking to make a quick buck, it can be difficult to determine who is really on your side. If you need to get rid of a timeshare, our timeshare exit team is here for you. Read more to find out your timeshare exit options and figure out what is best for you.
It is simple to buy a timeshare. Heck, you may have even come back from vacation with one. All you have to do is attend a short presentation, get some "free" incentives, and sign on the dotted line. Usually, you don't even have to make a payment for a month. Meaning you can make a purchase that will end up cost you tens of thousands of dollars, without paying for anything up front. Keep in mind this is not a necessary purchase like a car, it is a complete luxury.
Once you have purchased your timeshare, you may not think about canceling it immediately. Our timeshare exit team hears far too often that people wait to cancel their timeshare. Whether it is from embarrassment or because you are genuinely excited about your purchase, your timeshare gets much harder to cancel once you are outside your rescission period.
Chances are you may have missed some of the details about your rescission period. The rescission period is basically a "cooling off" period. You have a specified amount of time (usually about three days) during which you can get out of your timeshare easily and with no penalty. However, many people don't realize that they need to figure out how to get rid of a timeshare until well after this period has ended.
If you call the timeshare company, they will tell you since you waited too long, it is impossible to cancel your timeshare. They are betting on most people not calling during the rescission period because it can take much longer to realize that a timeshare is not a good option for you. They will tell you that doing a timeshare cancellation is impossible and that the timeshare exit cost is very high.
From here, you may decide that the best way to get rid of your timeshare is to try to sell it. I would warn you to be very cautious here, though. There are a variety of timeshare resale scams that are only looking to make a quick buck and do not have your best interests at heart.  Even if you find a reputable timeshare sales company, you will quickly discover that the idea that your timeshare will gain equity was a lie.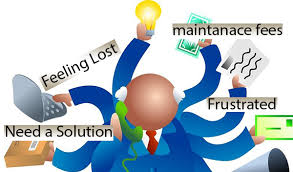 The timeshare industry tries to convince you that a used timeshare is a hot commodity, but this is simply not true in most cases. Many times you will actually end up losing money when you sell your timeshare. Clearly, this is not the best answer to the question of how to get rid of a timeshare.
Another option you may consider is to simply stop making your timeshare payments. While this may seem appealing for a number of reasons, it is a very bad idea. Defaulting on your timeshare payment is the same as defaulting on a credit card or a bank loan. I will cause a negative mark on your credit report and will make it hard to obtain credit in the future.
At this point, you may be thinking that you are stuck. That there is no way to get rid of a timeshare. This is not true, but the timeshare industry does not want you to know that. Timeshare cancellation is possible. In fact, here at Timeshare Cancel Center, we have a timeshare exit team that specializes in timeshare cancellation. Even if you are outside of your rescission period, we can get you the timeshare cancellation that you need.
Our timeshare exit team cost is affordable, and we work for you. We don't work for the timeshare company or a third party, we work for our customers. And we are good at what we do. We are so confident that we will be able to get you a timeshare cancellation that we offer a money back satisfaction guarantee. That means that if we can't cancel your timeshare, you don't pay us.
Call our timeshare exit team today to get rid of your timeshare!
To Receive More Information About
Executing A Timeshare Exit, Visit Our Website:
For A Free Timeshare Exit Team Consultation, Conducted By A Timeshare Cancel Center Timeshare Advocate Call 24/7: 1-866-399-2929
For A Free 
Timeshare Exit Consultation
Call 24/7:
1-866-399-2929 
Timeshare Cancel Center LLC
Attn: Timeshare Exit Dept.
5036 Dr. Phillips Blvd. #221

Orlando, Florida 32819-3310 USA

If you bought a timeshare that you later found out was part of a timeshare scam, or you decided you didn't want it, you need to do a timeshare cancellation. Our timeshare exit team is here for you and can help you get rid of your timeshare, once and for all!.