Our timeshare exit team has seen a lot of timeshare scams. When we talk with our customers, we find that they are often dissatisfied with their timeshares because they have been the victims of a scam. From shady sales tactics to sketchy legal advice, we have seen and heard it all. Read on to learn about the most common timeshare scams and how you can avoid them.
In a moment of weakness, you did it, you bought a timeshare. You never imagined that you would be in the position of needing our timeshare exit team, but here you are. And let me tell you, you are not alone.
Many Americans end up buying a timeshare, and most of them end up regretting it. While the easiest way to get rid of timeshare is to never get involved in the first place, there are ways to get out yours. If you are considering buying a timeshare, it is important to keep your eye out for these common timeshare scams.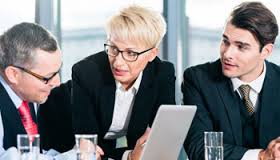 One of the most popular timeshare scams is all in the fine print. Basically, they will dazzle you during the presentation but gloss over the exact terms and stipulations of your timeshare contract.
One example of this is maintenance fees. All timeshares have annual maintenance fees, and they will increase every year. Of course, this is in your contract in black and white, but it is often overlooked by many consumers.
This is very deliberate. The timeshare company doesn't want you to pay attention to maintenance fees. They want you to see the glitzy lifestyle they are selling and nothing else.
A similar concern is timeshare payments. If you decided to mortgage your timeshare, you are making monthly payments. Often, the timeshare salesman will very strategically skim over the portion of your contract outlining your payment structure and interest rate.
This can lead to some very nasty surprises when you find out exactly what your timeshare payment will be. According to the experts on our timeshare exit team, the best way to avoid these types of timeshare scams is always read every word before you sign. You may also want to break out the calculator and make sure what the timeshare salesman is telling you matches their actual numbers.
Another common scam our customers complain about is the promise of amazing, free incentives. From boats to week-long vacations, to new cars, the timeshare industry is notorious for promising something and then not delivering it.
A basic rule of thumb here is to always remember, if it sounds too good to be true, it probably is.
Finally, the timeshare company will tell you that you can't possibly cancel your timeshare. When you go to figure out how to get out of a timeshare, they will inform you that a timeshare cancellation is impossible. Doing so will ruin your credit.
Take it from the experts on our timeshare exit team, this is simply not true. We do timeshare cancellations all day, every day.
While it is possible to cancel a timeshare, I would not suggest trying it on your own. We have seen some timeshare cancellations so mixed up that even we couldn't get the timeshare cancellation that our clients needed.
Instead of trying to go through the timeshare company, call us for one of our complimentary timeshare exit team reviews of your timeshare contract. We'll give you the real deal on your timeshare cancellation. We even offer a money back guarantee on all of our timeshare exit team services.
Call us today. We are here for you twenty-four hours a day, seven days a week, three hundred and sixty-five days a year. So what do you have to lose? Besides your timeshare of course. Call us today!
To Receive More Information About
Executing A Timeshare Exit, Visit Our Website:
For A Free Timeshare Exit Team Consultation, Conducted By A Timeshare Cancel Center Timeshare Advocate Call 24/7: 1-866-399-2929
For A Free 
Timeshare Exit Consultation
Call 24/7:
1-866-399-2929 
Timeshare purchases are usually one that ends up being on your list of regrets. It can leave you wondering what the timeshare exit team cost will be and if you will even be able to do a cancellation.
Timeshare Cancel Center LLC
Attn: Timeshare Exit Dept.
5036 Dr. Phillips Blvd. #221

Orlando, Florida 32819-3310 USA