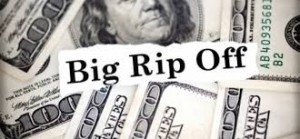 Are you stuck with a no good rotten timeshare? Do you lose sleep at night wondering how to get rid of a timeshare? Are you stressed about making your timeshare payments? Do you end up skipping vacations as a result of a bad timeshare deal? If so, then you need our timeshare exit team. We are a team of professionals who know the ins and outs of timeshare cancellation. Even if the timeshare company says no, we can help you get a timeshare cancellation. We are on your side and here when you need us. Read on to find out more about who we are and how we can help you.
Vacation is a very important part of life. It is a time to relax, unwind, destress, and reconnect with your family. Perhaps your idea of an ideal vacation is a ski trip in the mountains, spending your nights by the fire with a glass of wine or a mug of hot cocoa. Maybe you would prefer a beach vacation, relaxing in the sun with a good book and listening to the soothing sounds of the waves in the evening. Perhaps you would prefer a resort vacation where everything is taken care of for you. Or maybe you are more active and prefer to spend time hiking, horseback riding, or at a theme park.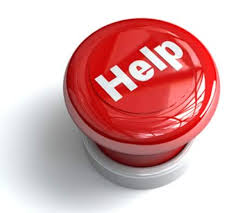 Whatever your idea of a perfect vacation, you should get it. In fact, skipping vacations can have some serious negative impacts on your health including increase blood pressure, obesity, and even heart disease. Clearly going on vacation is important for your overall health and well-being.
However, every day, our timeshare exit team talks with people who have to skip their vacations because of a bad timeshare deal. Between high monthly payments, interest payments, maintenance fees, and timeshare scams, timeshares are usually not all they're cracked up to be. In some cases, they can prevent you from going on vacation at all.
If you are in this situation, you need to figure out how to get rid of a timeshare. You should not have to forgo your vacation and skip creating lasting memories with your family because of an impulse decision. The timeshare industry is notoriously scam filled and often uses aggressive sales tactics to take advantage of consumers.
Think about how they convinced you to buy a timeshare. They offered you something for free and probably kept talking and pestering you until you finally said yes. During the presentation they promised you the moon, knowing full well, they probably wouldn't be able to deliver. In fact, our timeshare exit team has even heard reports of them offering a free boat in exchange for a timeshare purchase, only to find out that it was a toy boat.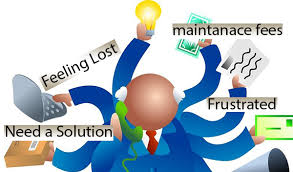 While this may not always happen, it is indicative of how the timeshare industry operates. Their only goal is to get you to buy a timeshare. They don't care about your finances as long as your credit meets their criteria. They don't care about how your life may end up changing or what could come up to keep you from using your timeshare. And they most certainly don't care about your vacation or well-being.
Once you buy a timeshare, you have a certain amount of time to cancel it without paying any extra fees. This is called the rescission period, and while it can be a selling point during a high-pressure presentation, it is actually quite short. Most people won't even think about their timeshare during the rescission period. In fact, it is usually months or even years later that most consumers realize what a ripoff their timeshare is.
In most cases, timeshare cost more than they save you, despite what you were promised during the timeshare presentation. Our timeshare exit team has talked with many customers who end up having to skip vacation altogether because their timeshare is too expensive. Once their payments are made they don't have any extra money to spend on food or airfare.
Don't skip your vacation, get a timeshare cancellation instead. Even if you are outside of your rescission period, we can help you. Our timeshare exit team cost is reasonable and covers all of the services you will need to cancel a timeshare.
Call us today for one of our complimentary timeshare exit team reviews of your timeshare contract. We will get you out of your timeshare so that you can get your vacation back.
We are so confident that we will be able to help you get rid of your timeshare that we offer a money back guarantee on all of our timeshare exit services. We are here for you when you need us. Call us anytime, we are here twenty-four hours a day, seven days a week, three hundred and sixty-five days a year.
To Receive More Information About
Executing A Timeshare Exit, Visit Our Website:
For A Free Timeshare Exit Team Consultation, Conducted By A Timeshare Cancel Center Timeshare Advocate Call 24/7: 1-866-399-2929
For A Free 
Timeshare Exit Consultation
Call 24/7:
1-866-399-2929 
Timeshare purchases are usually one that ends up being on your list of regrets. It can leave you wondering what the timeshare exit team cost will be and if you will even be able to do a cancellation.
Timeshare Cancel Center LLC
Attn: Timeshare Exit Dept.
5036 Dr. Phillips Blvd. #221

Orlando, Florida 32819-3310 USA