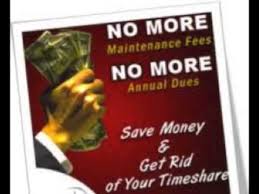 Are you skipping your vacation because of a bad timeshare? You need our timeshare exit team to help you get rid of your timeshare and on with your life. Read on to learn more about us and how we can help you today!
It is common for timeshare owners to have buyer's remorse. In fact, according to many organizations and research firms, timeshares are the single most regretted purchase. If you own one, it is easy to see why.
With increasing annual maintenance fees, your timeshare is literally costing you more each year. In addition, if you financed your timeshare, you are making monthly timeshare mortgage payments. Just like a traditional mortgage, these payments have interest. So you are throwing away money every month.
No matter what you can't get out of your maintenance payments and if you own a points-based timeshare (which you probably do), you are probably wondering what exactly you are paying to maintain. It's not like you own an actual piece of property or anything tangible that will increase in value. You own some points that you can use, in theory, to help pay for your vacation.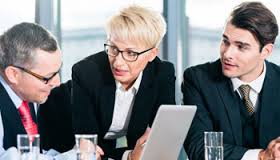 However, you may have found that premium fees and restrictive booking policies have made it impossible to use your timeshare. You are lost, and you need our timeshare exit team.
When you call us to get rid of your timeshare, we immediately go to work on your behalf. We contact the timeshare company, and our timeshare exit team reviews your timeshare contract. We learn your timeshare inside and out.
You see, every timeshare is different and what works for one may not work for another. So we learn about yours, and we start dealing with the timeshare company.
What does this mean for you? It means no more time wasted on the phone with the timeshare company. No more losing sleep wondering if you are going to make your timeshare payments.
Our timeshare exit team then begins the process of canceling your timeshare on your behalf. We will write a timeshare cancellation letter that will cancel your timeshare. We are so confident in our timeshare exit services that we offer a money back satisfaction guarantee.
You heard that right, a money back guarantee. If we can't cancel your timeshare, we don't get paid.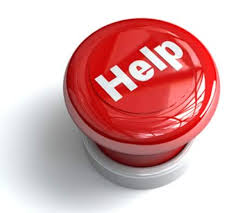 Our timeshare exit team is on your side. All we do is timeshare cancellations. We are not a timeshare scam, and we don't sell new or used timeshares. We don't work for the resorts, and we are not in bed with the timeshare company. We are on your side
We are here for you whenever you may need us, literally. We are standing by our phones twenty-four hours a day, seven days a week, three hundred and sixty-five days a year.
Don't skip your vacation because you made a bad timeshare purchase. Skipping vacations can lead to an increase in stress which can cause cortisol buildup. This can lead to weight gain and even cardiac issues.
Stop letting a bad timeshare ruin your dreams of the perfect vacation. Call our timeshare exit team today to learn more about your options and to get out of your timeshare and on with your life.
To Receive More Information About
Executing A Timeshare Exit, Visit Our Website:
For A Free Timeshare Exit Team Consultation, Conducted By A Timeshare Cancel Center Timeshare Advocate Call 24/7: 1-866-399-2929
For A Free 
Timeshare Exit Consultation
Call 24/7:
1-866-399-2929 
Timeshare purchases are usually one that ends up being on your list of regrets. It can leave you wondering what the timeshare exit team cost will be and if you will even be able to do a cancellation.
Timeshare Cancel Center LLC
Attn: Timeshare Exit Dept.
5036 Dr. Phillips Blvd. #221

Orlando, Florida 32819-3310 USA