Need help with a timeshare cancellation? At Timeshare Cancel Center we know how to get out of a timeshare and we can help you. Let our timeshare exit team review your timeshare to help you figure out how to cancel your timeshare and get your vacation back.
Some families love owning a timeshare. They purchased their timeshare for a low cost and have been able to use to save money on vacations. They get to go where they want, when they want, for less than they would pay without a timeshare.
In fact, I recently spoke with one couple who is over the moon about their timeshare. We were chatting at a family bar-ba-que and they mentioned that they always get calls asking them to sell their timeshare. They say no because they love it.
As we chatted, I asked them about the places they visited and where they stayed. They told me that last year they stayed at a nice place in Toledo Ohio, and the year before that they went to Idaho for a week. They had taken a trip to the Florida Keys once and spent a lovely weekend in Sedona.
For them, this was wonderful and that is great. However, for many families, when they purchase a timeshare they envision going to more exotic places than Toledo or Idaho. When you bought your timeshare, you may have envisioned a luxorious beach vacation every year, or a long weekend in a quaint cabin. If you end up only being able to go to the mid-west, you may find yourself feeling disappointed.
You are not alone. Many, many people who buy a timeshare end up regretting their purchase. Here are just a few reasons that you may regret buying a timeshare.
You cannot use your vacation time when you want to or when it aligns with your work schedules. Whether you purchased a fixed week or are using a points based timeshare, premium weeks are hard to come by and they come at premium prices. So if you want to go skiing in Colorado this winter, expect to pay a small fortune for your timeshare. In some cases it may even end up costing more than it would to simply pay out of pocket for the vacation. And for many families they cannot get the weeks they want at all, so they end up forfeiting their vacation.
Costs continue to increase annually but your benefits do not. Timeshares usually come with what the industry calls "maintenance costs." These are basically the fees associated with taking care of the vacation property or maintaining the timeshare. These can increase and usually do every year. This means that you end up paying more for your timeshare but you don't actually get anything extra.
You can't afford it anymore. Whether due to increasing maintenance cost or financial hardship, many people find that a timeshare is a luxury product that they cannot afford anymore. This leads many consumers to wonder about the best way to do a timeshare exit.
Whatever your reasons, if you do not want your timeshare anymore, you have options. The most conventional option for getting rid of a timeshare is to sell it. You would basically treat the timeshare like a piece of real estate and you would sell it. This is usually less than ideal for a couple of reasons.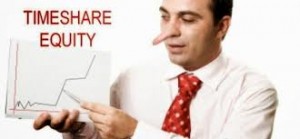 Firstly, you may lose money on your timeshare if you sell it. Depending on where and when you bought your timeshare, you may not have equity built up in it. The timeshare industry sells timeshare as if they are an investment, but usually they are not.
Secondly, finding a buyer for your timeshare can take months or even years. During that time you are still making timeshare payments and losing more and more money. Essentially, you are throwing good money after bad, just hoping that someone will come pay you to do the same.
Since selling a timeshare is usually not an ideal option, the best way to get rid of your timeshare is through timeshare cancellation. Despite what the timeshare company tells you, it is possible to cancel a timeshare without ruining your credit or breaking contract law.
While it is possible to do a quick google search of "how to get out of timeshare" to learn the details on timeshare cancellation, I would not recommend this. A timeshare is a legally binding contract and cancelling it is not an easy, simple process. If you try to cancel your timeshare on your own, you may end up screwing up the cancellation and making a mess of the entire process.
In fact, our timeshare exit team has seen timeshare cancellations so mixed up that it was impossible to get them cancelled. Instead of trying it on your own, call us today for one of our complimentary timeshare exit team reviews.
Our experts know how to cancel a timeshare and are here to help you today.
For More Information On How You
Can Do A Timeshare Exit
Click The Link Below:
For A Free Timeshare Exit Team Consultation, 
Conducted By A Timeshare Cancel Center 
Timeshare Advocate Call 
24/7: 
1-855-600-9053
For A Free 
Timeshare Exit Consultation
Call 24/7:
1-855-600-9053