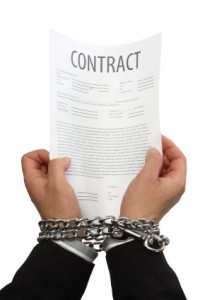 Many families and individuals will fall victim to the numerous timeshare scams the industry engages in. If you are the victim of a timeshare scam, you may end up throwing money away on timeshare payments every month. Our timeshare exit team is here to help and can help you get rid of your timeshare, for good.
Many people are victims of one or more of timeshare scams and they want to get away from the timeshare scam by doing a timeshare cancellation. But, after the timeshare cancellation period is over, if the timeshare owner calls the resort and tells them, I need to know "how to get out of a timeshare".
The resort that sold you your timeshare will tell you there is no way to cancel a timeshare after your timeshare cancellation period. This is simply not true. Our dedicated timeshare exit team can help you cancel your timeshare.
At Time Share Cancel Center, we have a specialized timeshare exit team and our only job is to help you cancel your timeshare, even when the resort says you can't. You may have heard that you need a special timeshare attorney, but I'm here to tell you, that is not true.
A timeshare attorney is expensive. They will end up costing a small fortune, and they may not even be able to help you cancel your timeshare. If they can't, you are pretty much guaranteed to have wasted money because not many timeshare attorneys have money back policies.
So, what do you do if you need to cancel a timeshare? Before we get into that, let's look at some of the ways that the timeshare industry convinces consumers to buy a timeshare.
They will wine you and dine you. The timeshare companies will offer you fancy dinners and free cocktails in an attempt to impress you and gain your trust. Once they have it, they will try to sell you a lifestyle that may end up being just a fantasy.
Free vacations. The timeshare companies will offer you multiple free vacations. At first, it will usually just be a night or two at a nice resort that is local to you. All you have to do is listen to a presentation. If you aren't convinced after the first presentation, the company will usually offer you a second, longer, and more exotic vacation to try to sell you again.
Free gifts. During the presentation, you will be offered loads of free incentives for signing up for a timeshare. Anything from golf clubs, additional vacations, to the chance to win a car or boat will all be offered to you.
Why am I talking about selling a timeshare in a blog devoted to timeshare cancellation? Well, the answer is simple, I want you to understand that the timeshare industry has skilled sales people with guerilla sales tactics. You cannot cancel your timeshare by calling them. Their entire job is based on selling you a timeshare, and then making sure you keep it.
If you call the timeshare company and ask them how to get out of a timeshare, they will not only tell you it is impossible but will likely threaten legal action. They may also tell you that canceling your timeshare will ruin your credit, making it difficult to buy a home, car, or qualify for a credit card for up to seven years.
This is simply not accurate. If you go through the timeshare company this may happen, but our timeshare exit team specialises in timeshare cancellation, and we know how to get out of a timeshare.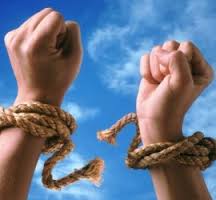 Our timeshare exit team reviews each timeshare contract to determine the best method of cancellation. Usually, this will require a timeshare exit letter that we know how to write. We can create a resort authorized letter that is guaranteed to get you out of your timeshare.
That's right; our work is guaranteed. As in, if we can not cancel your timeshare, you get your money back. Remember those timeshare attorneys I talked about before, can they offer that? Probably not.
In a business that is riddled with scams and fraught with dishonest practices, we are the real deal.
Call us today to get a timeshare cancellation and stop spending money on something you don't want or need.
For A Free Timeshare Exit Team Consultation, 
Conducted By A Timeshare Cancel Center 
Timeshare Advocate


Call 24/7: 

1-855-600-9053

For More Information About Timeshare Cancellation