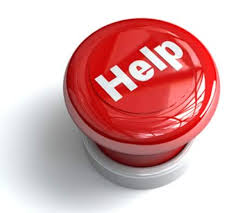 If you own a timeshare, you may find that you are torn on whether or not it is a good investment or if it enhances your lifestyle. You may find yourself wondering if you should ditch your timeshare. Our timeshare exit team reviews are here to help. Read on to find a few questions to ask yourself to help you determine if you should keep your timeshare if it's time to figure out how to get rid of it.
Owning a timeshare can be a great decision for some families. They may love using their timeshare to go on vacation and are comfortable with the financial commitment it entails. Other families find themselves overextended and resentful of their timeshare. For these two groups, it is easy to answer the question of "should I keep my timeshare."
However, there is a third group of timeshare owners that our timeshare exit team encounters. This group is not sure about their timeshare. They may want to keep it but find it costs more than it may be worth. Or they may feel that a timeshare was a bad purchase but are afraid of missing out on future opportunities.
For this group, they may wonder if they should do a timeshare cancellation or if they should continue making their monthly payments. If you find yourself in this situation, there are a few important questions to ask yourself to determine if you need to know how to get rid of a timeshare or if you should keep your timeshare.
Firstly, you need to ask yourself, "can I comfortably afford my timeshare?" Keep in mind that while vacation is important, it is a luxury, not a necessity. If you find that your timeshare stretches your monthly budget beyond your comfort level, it may be time to do a timeshare cancellation. Also, you need to evaluate if your financial situation has changed since purchasing your timeshare. Job loss, divorce, marriage, children, or retirement are all events that can make your timeshare too expensive for you to own.
Secondly, you need to evaluate the level of enjoyment your timeshare brings you. Most timeshare presentations promise that you will be able to buy, sell, and trade timeshare points to customize your vacation options. However, our timeshare exit team reviews sometimes find that this is not the case. If are you not able to use your points to go on your dream vacations, it might be time to get rid of your timeshare.
A third factor you should consider when trying to determine if your timeshare is how often you use it and if it comes with any extra perks. You may not be able to use your timeshare to go on your dream vacation, but it may come in handy each year for your annual trip to visit your in-laws. In this situation having a hotel that is already paid for and your own space, may be priceless. Some timeshares also have extra perks that may make you want to keep the timeshare.
If you ask yourself these questions and find that your timeshare is simply not a good value (many are not), you are not alone. Many Americans find themselves wondering how to get rid of a timeshare because their timeshare is simply not a good value.
If you need to do a timeshare cancellation, I urge you to call our timeshare exit team. We have a team of professionals who know how to cancel a timeshare. We can write a resort authorized cancellation letter that is guaranteed to get your out of your timeshare.
That's right, guaranteed. As in, if we can't cancel your timeshare, you don't pay us. Even if your timeshare company has told you that cancelling your timeshare is impossible, rest assured that it is not. Our business is timeshare cancellation, and we can get rid of your timeshare.
Call our timeshare exit team today. We are here twenty-four hours a day, seven days a week, three hundred and sixty-five days a year. We know how to get rid of your timeshare, for good.
For More Information About Doing A Timeshare Exit 
5036 Dr. Phillips Blvd. #221 
Orlando, Florida 32819-3310 USA
Call 24/7:
1-855-600-9053