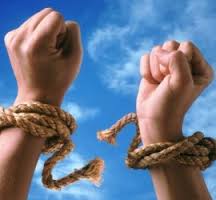 Does the cost of timeshare ownership have you down? Wondering why you bought a timeshare in the first place? Our timeshare exit team can help. Read on to learn how we are here for you and can help you get rid of your timeshare.
Our timeshare exit team here at Timeshare Cancel Center deals with a lot of different timeshare companies. And we know about a lot of different timeshare scams. We understand why so many timeshare owners are frustrated and just want to get out of their timeshare contracts.
The easiest way to avoid timeshare scams is to of course, not fall for them in the first place. Unfortunately, this is often easier said than done. The way the timeshare industry is structured makes it by nature, predatory.
It all probably started either right when you got off the plane or checked into your hotel on vacation. You were approached (quite honestly, really more like accosted) by a timeshare salesman. Of course, he didn't identify himself as such. He claimed to be selling vacation club memberships.
Chances are you didn't practice all the ways to say no to a timeshare presentation when you were planning for a vacation. You may have been intrigued by the idea of a vacation club. You said yes, having no idea that it would lead to you needing to know how to get out of a timeshare.
The second scam you were a victim of was probably the presentation itself. You are on vacation, relaxed, more open to saying yes. And the timeshare industry knows that the more free food and cocktails they offer, the more likely you are to buy a timeshare.
Our timeshare exit team reviews this situation with our clients all the time. One minute they are wining and dining you, the next you are signing on the dotted line and have bought a timeshare.
If the presentation didn't convince you, they would often sweeten the pot. They offer you free vacations and other incentives if you buy. Our timeshare exit team has heard of all kinds of false promises made by the timeshare industry. The problem is, you don't know that it was a scam until it is too late.
At this point, you decide you might as well try to enjoy your timeshare. So you don't do a timeshare cancellation during the rescission period. This is when the biggest timeshare scam of all comes.
Maybe it has been a few months or even a few years. But you need to know how to get rid of a timeshare because it is too expensive. With maintenance fees averaging around $600 and increasing every year, you can't afford to go on vacation anymore.
So you decide to call the timeshare company. They tell you that you are stuck with your timeshare. Our timeshare exit team hears this all the time. The timeshare company does not want you to know that you can get out of your timeshare.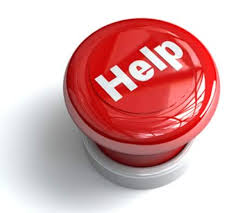 They threaten you and tell you that you must keep making not only your monthly payments but also the annual maintenance fees. There is no way out unless you sell your timeshare.
A quick search of how to sell a timeshare lets you know that is a not a good option for you. Despite what you were told, your timeshare did not increase in value, and you probably owe more than it is worth. So selling is simply not an option.
Do not feel defeated. Despite what the timeshare company tells you, it is possible to get a timeshare cancellation. Our timeshare exit team can help. This is our specialty and we work for you.
We will help you get out of your timeshare and stop wasting any more money or time dealing with it. Call us today for a complimentary consultation and to find out how we can help you!
For More Information About Timeshare Cancellation
Talk With Our Timeshare Exit Team Or Logon To Our Website:
For A Free Timeshare Exit Team Consultation,
Conducted By A Timeshare Cancel Center
Timeshare Advocate Call 24/7:

 

1-866-399-2929