If you bought a timeshare that you now regret, you are not alone. Our timeshare exit team hears stories of timeshare regret all day. With the way the timeshare industry goes about timeshare sales, buying a timeshare is easy. Even people who are generally skeptical consumers can fall victim to a timeshare scam. If you need to figure out how to get rid of a timeshare, we are here to help. Read on to find out how you get rid of your timeshare.
Buying a timeshare is easy. Alarmingly so for how expensive of a purchase it is. If you own a timeshare, you probably didn't even have to seek out a timeshare company. Most likely, they came to you. In some cases, they may have found you while you were on vacation. Your guard was down, and a free dinner at a five-star restaurant was an amazing incentive. Or maybe they called you at home and offered you a free two-night stay at a local resort. Either way, all it would cost you is a little bit of time, which didn't seem bad. You could sit through a 90-minute presentation in exchange for some amazing incentives.
What you didn't seem coming was how convincing the timeshare presentation would be. Timeshare salespeople are truly some of the best salespeople in any business. They know how to pull out all the stops and get you to buy into the ideal they are selling. Before you knew it, you were hooked. You signed on the dotted line and bought a timeshare.
Now it is days, weeks, months, or even years later and you are regretting your purchase. Maybe your financial situation changed due to retirement or a job loss, and you can no longer afford to make your timeshare payments. Perhaps you aren't physically able to go on vacation anymore. Maybe you had a new baby and simply don't have time for trips. Maybe you realized you prefer to stay home rather than travel.
Whatever the reason, you may be wondering how to get rid of a timeshare because you are tired of paying for something that you don't use. When you start to research your options, timeshare resale might jump out at you as a good idea. But, buyer beware. There are a ton of timeshare resale scams that are designed to take advantage of consumers who are desperate.
Even if you find a legitimate way to sell a timeshare, it is often not the best way to get out of a timeshare. Most timeshares do not appreciate in value, and you could lose tens of thousands of dollars by doing a timeshare sale. Despite what the timeshare company told you during your presentation, timeshares do not usually gain equity.
Another option is to donate your timeshare. Some charities will accept timeshares as a donation. They then sell them and use the money as they would with a normal donation. This can be a good option if you benefit from taking the tax write off. It is important to keep in mind though some may not be a legitimate charity so you basically just give your timeshare away with no benefit. Also, it can be very difficult to find an organization that accepts used timeshares as a donation.
Our timeshare exit team has also heard of people renting their timeshares. The rental market is a bit better off than the retail market so this can be a good idea in some situations. However, if you do not own a timeshare at an in-demand resort renting it out can be impossible.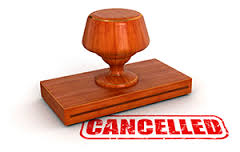 While these are all options, they are less than ideal in many ways and can cause you to lose a significant amount of money. One option that the timeshare company doesn't want you to know about is the one that our timeshare exit team specializes in, timeshare cancellation.
When you cancel a timeshare, you walk away from the contract free and clear. You don't owe any more money, and you no longer have to make monthly payments. You may come across timeshare attorneys that offer timeshare cancellations. They have inflated rates. In fact, they are often double our triple our timeshare exit team cost. And they do exactly the same thing as we do and they are not as good at it.
We are so confident in our timeshare exit services that we offer a one hundred percent satisfaction guarantee. This means that if you are not satisfied with our team or we can't cancel a timeshare, you get your money back. No one else in this business will give you a deal like that.
Call us today to figure out how to get a timeshare cancellation and stop paying for a timeshare you don't want. We are here for you!
For More Information About Timeshare Cancellation
Talk With Our Timeshare Exit Team Or Logon To Our Website:
For A Free Timeshare Exit Team Consultation,
Conducted By A Timeshare Cancel Center
Timeshare Advocate Call 24/7:

 

1-866-399-2929