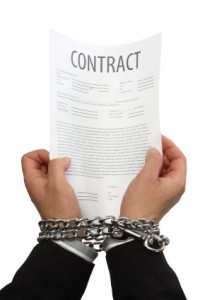 When it comes to timeshare cancellation, you can't get better than the experts on our timeshare exit team. We know how to get rid of a timeshare, and we work tirelessly for you. Read on to learn more about what we do and how we can help you today!
You did it, you never imagined you would be here but, here you are. The not so proud owner of a brand new timeshare. Now you need a timeshare exit team, and you don't know where to start.
You have always been a careful, conscientious consumer. When you were in the market for a new car, you test drove at least 15 different cars and compared them all. You even created a spreadsheet to determine the best value for your money.
Yet here you are, having made a thirty thousand dollar impulse buy. It may have been because you were on vacation and your guard was down. This is one of the timeshare industries favorite tricks.
They accost, I mean, approach you as you are getting off the airplane or checking into your hotel. You are stressed and want them to go away. You may also be worrying about money and how you are going to pay for all the experiences you want on your vacation.
A free dinner or round of golf sounds like a great deal, too good to pass up. So you say yes. And it only gets worse from here.
Our timeshare exit team has heard this story hundreds, if not thousands of times. During the presentation, the timeshare salesman charms you. He convinces you that your life will be enhanced by a timeshare.
You are swept away, and you say yes. Now you have a timeshare. And a headache. And you need to know how to get rid of your timeshare.
At first, you may have tried to enjoy it. You may have even been able to use it a couple times. But your maintenance fees are increasing, and you are tired of making your timeshare payments every month.
You may have even done the math to figure out exactly how much your timeshare is costing you every year. It is a lot. So much, in fact, you could probably go on two or three nice vacations every year for the price you pay for your timeshare.
If you need to get out of your timeshare, you need our timeshare exit team. We are a team of experts that specialize in timeshare cancellation. We don't do timeshare resales, and we don't work for the timeshare company, we work for you.
We even offer complimentary reviews of your contract to determine if we are the right option for you. We also offer timeshare resale and timeshare donation counseling. We know that in most cases timeshare cancellation is the best way to get rid of a timeshare, but depending on your unique situation you may need something else.
Our only goal is your satisfaction. You are probably wondering about our timeshare exit team cost this point. While we would love to be able to give our services away for free, we do have to charge a fee to keep our lights on and pay our employees.
But, with our timeshare exit team fees averaging less than a few years of maintenance fees, it is usually well worth the cost. In addition, we offer a satisfaction guarantee so if we can't get you out of your timeshare, we don't get paid.
We are in the business of timeshare cancellation, and we are on your side. Call us today to discuss your timeshare exit options.
For More Information On How You
Can Do A Timeshare Exit
Click The Link Below:
For A Free Timeshare Exit Team Consultation, 
Conducted By A Timeshare Cancel Center 
Timeshare Advocate Call 
24/7: 
1-855-600-9053
For A Free 
Timeshare Exit Consultation
Call 24/7:
1-855-600-9053