Are you tired of paying an arm and a leg for your timeshare? Need to know how to get rid of a timeshare? Do you feel like you've thrown everything but the kitchen sink at your timeshare, only to still be stuck with it?
Ok, enough with the cute sayings, but you get the idea. Being stuck with a timeshare stinks. It is very difficult to know how to get rid of a timeshare, and it can seem like no matter what you do, you never make any headway.
You start at what seems like the logical place, and you call the timeshare company. You will quickly learn the truth about I am going to tell you. This is a mistake. Huge, huge mistake. We are talking colossal abort mission level of mistake.
You see, the timeshare company doesn't want you to know how to get rid of a timeshare. They are happily collecting your monthly payments. If you call them, they will tell you that you are out of luck. Stuck. There is nothing you can do.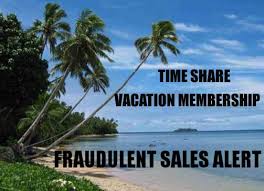 No way out of your timeshare. You can start to feel disheartened. With the timeshare company being less than helpful, you may try to sell your timeshare. Oh boy, you find out this is a mistake even faster than you did calling the timeshare company.
Doing a timeshare resale is a long process. You have to list it and find the right buyer. You are also probably going to take a pretty big loss. Regardless of what you were told, your timeshare is not going to function as some sort of nest egg, and it was not an investment.
Your timeshare is worth fraction of what you bought it for. Probably only even a fraction of what you owe on it. And then it takes a long time to find the right buyer. So you have to keep paying for it. And you lose money.
Doesn't sound like a great idea, right? It certainly isn't the answer to the question of how to get rid of a timeshare that you've been looking for.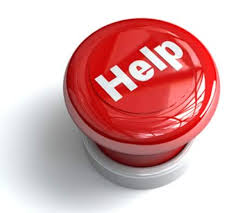 So, how do you get rid of a timeshare? Short of selling your soul to the devil, oh wait, you already did that when you bought it?  You need our timeshare exit team.
The timeshare exit team here at Timeshare Cancel Center is a team of timeshare professionals who know the ins and outs of timeshare cancellation.
We don't do timeshare resales, and we don't work for the resorts or the timeshare companies. If you can't tell by reading this, we don't even really like the timeshare companies.
But we work with them on your behalf to get you the timeshare cancellation that you need. We write a letter that is guaranteed to get rid of timeshare.
You read that right, we can guarantee you the answer to the question of how to get rid of a timeshare.
Don't lose any more sleep at night and don't spend your time doing google searches on how to get rid of a timeshare. Certainly don't read any more blogs with terrible kitschy sayings and jokes about selling your soul.
You shouldn't spend one more second wondering how to get rid of a timeshare. You should spend your time living. Call us today for a complimentary review of your timeshare contract. We can help you get rid of your timeshare, for good.
For A Free Timeshare Exit Team Consultation, 
Conducted By A Timeshare Cancel Center 
Timeshare Advocate


Call 24/7: 

1-866-399-2929

For More Information About Timeshare Cancellation