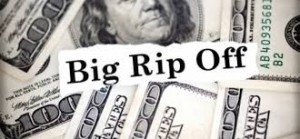 If you own a timeshare, you may find that it actually makes your vacations less enjoyable and more expensive. If this is the case, it is time to call our experienced timeshare exit team and get rid of that no-good, rotten timeshare, once and for all.
Family vacations are a time to remember the meaning of life. You should spend your time relaxing and reconnecting with your loved ones.
For some, their ideal vacation is at the beach, listening to the waves, collecting seashells, enjoying the sun. Or, if you are more adventurous, maybe you prefer surfing, wake-boarding, or snorkeling. For others, the idea family vacation is going on historic tours of Europe or small East Coast towns. Others may prefer time in the mountains, hiking and reconnecting with nature. Still, others would rather go a cruise or to an all-inclusive resort so they can relax and not worry about financial pressures.
Whatever your personal ideal family vacation is, you deserve to have it. You shouldn't have your vacation ruined by a timeshare. It is easy to buy a timeshare, but they are often filled with false promises and actually make your vacation time worse.
Here are a few ways a timeshare can effectively ruin your family vacation.
Your timeshare doesn't have the flexibility you were promised. Timeshare companies will assure you that you will be able to use your points flexibly to have a variety of vacation options. However, this is sometimes not true. When our timeshare exit team gets calls from unhappy timeshare customers, it is often because they can't go to the destinations they want when the want to travel.
Your timeshare is increasing in price, and you can no longer afford it. Maintenance fees can increase annually and can often make it so that your timeshare is no longer an affordable vacation option. If this is the case, you need to learn how to get out of a timeshare.
You cannot afford a vacation because all of your money goes to your timeshare payments. Our timeshare exit team has spoken with some clients who cannot get the vacations they want using their timeshare points but still have to pay monthly for their timeshare. These monthly payments consume their vacation budget so there is not money left to go on vacations they actually want to take.
If any of these apply to you, or you are simply unhappy with your timeshare, it is time for you to learn how to get out of a timeshare. An important first step is to seek professional help. You may think that you can do a timeshare cancellation on your own, but the truth is that it is a complicated process.
Some people think they can just call the resort, tell them a sob story, and ask for them to do a timeshare cancellation. Take it from our timeshare exit team, this is not how you get rid of a timeshare. In fact, we have seen some cases where the cancellation process is so mixed up by do-it-yourselfers that it makes their timeshare impossible to cancel.
Instead of trying to do it on your own, leave it to the experts, the timeshare exit team at Timeshare Cancel Center. We don't do timeshare sales, and we aren't timeshare attorneys. All we do is timeshare cancellation.
We are so confident in our services that we even offer a satisfaction guarantee. This means that if we can't cancel your timeshare, you don't pay us. Our goal is to help you get rid of your timeshare and take back your vacation.
We have no resort affiliation because our commitment is to our customers. We are open twenty-four hours a day, seven days a week, three hundred and sixty-five days a year. Our goal is to cancel your timeshare. Call us today to reclaim your vacation and get rid of your timeshare for good.
Call today for a complimentary timeshare exit team review of your timeshare contract. Stop spending money on a timeshare you don't use anymore and cancel your timeshare today!
For More Information About Doing A Timeshare Exit 
5036 Dr. Phillips Blvd. #221 
Orlando, Florida 32819-3310 USA
Call 24/7:
1-855-600-9053