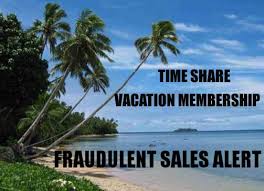 Buying a timeshare is almost always a mistake. When our timeshare exit team talks with timeshare owners, we often find that they are full of regret over their very expensive purchase.
Often they are distraught and do not know what to do. They feel like they have been lied to and had the wool pulled over their eyes by the timeshare industry.
While this is the experience of our timeshare exit team, that is not to say that there are no happy timeshare owners. Of course, there are, but we don't usually hear from them.
You see, they aren't frantically googling "how to get rid of a timeshare" in the middle of the night. They are also not calling trying to get a timeshare cancellation because, well, they are happy with their timeshares.
We help the people who are not happy with their timeshares. The people who are at the end of their rope and have tried everything to get rid of their timeshare, with no luck.
If you need to get rid of timeshare, you have a few options. Our timeshare exit team reviews each timeshare contract individually to determine what the best way out of your timeshare may be.
If you own a high-value timeshare at a luxury resort and owe very little on it, you may find that a timeshare resale is the best option for you. You can get out of your timeshare and even make some money. In fact, some timeshares in places like Hawaii may be worth more than ten times what you paid for it.
In this case, our timeshare exit team will not be able to help you. You see, we are not in the timeshare resale business. If you plan to sell your timeshare, you will want to find a reputable timeshare attorney or timeshare real estate agent to help you list it and get it sold.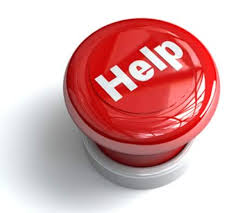 While a timeshare resale may be a good option for a few people, for most it is not. Most timeshares lose value the minute you buy them. It is sort of like when you drive a brand new car off the lot, you are automatically upside down.
If you are in this situation, it is possible to get rid of your timeshare, and our timeshare exit team is here to help. While we are not in the business of timeshare resales, we are in the business of timeshare cancellation.
We review your contract and give you an outline of our timeshare exit team cost. We know that you have been dealing with timeshare scams already and we want you to feel comfortable with us. We let you know exactly what our services cost and what you are paying for.
There will be no surprised with us because we are the real deal. We will write you a resort authorized timeshare cancellation letter that will get you out of your timeshare contract.
Our timeshare exit team is here for you when you need us. We are standing by twenty-four hours a day, seven days a week, three hundred and sixty-five days a year.
Call us today for a no-obligation review of your timeshare contract, learn more about our services, and find out about our 100% satisfaction guarantee. You will be glad you did.
For More Information About Doing A Timeshare Exit 
5036 Dr. Phillips Blvd. #221 
Orlando, Florida 32819-3310 USA
Call 24/7:
1-855-600-9053