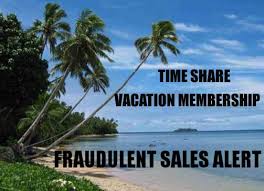 Are you interested in our timeshare exit team services? Read on to learn more about how we can help you get rid of your timeshare by doing a timeshare cancellation. This article will describe what a timeshare cancellation is and how we can help you get one today.
We sometimes wonder if anyone before they signed on the preverbal dotted line, ever STOP to think for a moment and add up the cost of what this nice timeshare person is talking them into buying – When they were being brainwashed into buying the timeshare vacation. Our timeshare exit team hears these stories of regret all the time.
What it was going to cost them before their life was at its end. Because that's when the maintenance fees stop for you. AT DEATH!
But That Cost Just Stops For You . . .
It is not the end of the maintenance fees for your children and or loved ones. Upon your death, your children get the shaft (I mean baton) passed on to them. You see, your timeshare obligation passes on to them. According to our timeshare exit team, this is something that most people don't realize.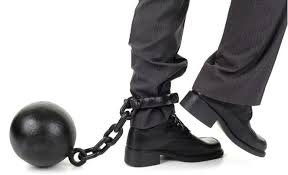 Now they are responsible for the timeshare maintenance fees. Whether they want that nice bill or not, they are stuck with it. They don't have a choice. And the children are scrambling to figure out what to do with the timeshare and how to get that bill off their backs.
What besides the National Debt, would be passed on like that to the innocent next generation? Who would really want to do that to their children? Especially in this economy and there are not any predictions that I know of that say it is going to get in better.
So, it is up to you to figure out how to get rid of that timeshare to save money for yourself and to save time and hassle for your children. We often have children who have inherited a timeshare call our timeshare exit team in a panic wondering how to get rid of a timeshare.
Instead of leaving it for them, you need to do a timeshare cancellation. I will be the first to tell you that although a timeshare cancellation is possible, it is not easy. The timeshare industry makes it as difficult as they can because they want you to keep your timeshare. Because when you do, they make money.
I have seen some timeshare cancellations that have been so mixed up by owners that even our timeshare exit team can't get them the cancellation they need. This is especially heartbreaking when it is the children who have inherited the timeshare that are calling in and begging for help.
Instead of trying to do it on your own, call our timeshare exit team do your timeshare cancellation. Our team of experts is dedicated to helping you figure out how to get rid of a timeshare. We are not part of the resort industry, and we do not do timeshare resales.
We know that you have been the victim of a timeshare scam and want you to know that we are the real deal. So to prove it to you, we put our money where our mouth is. We don't charge you anything if we can't cancel your timeshare.
That's right, we offer a satisfaction guarantee on all of our timeshare exit team services. We also offer all of our new customers a complimentary timeshare exit team review of their timeshare contract. We lay out exactly what our services entail, and we are honest with you about your timeshare predicament.
Call us today to get the timeshare cancellation you need. Our timeshare exit team is here for you when you need us.
For More Information On How You
Can Do A Timeshare Exit
Click The Link Below:
For A Free Timeshare Exit Team Consultation, 
Conducted By A Timeshare Cancel Center 
Timeshare Advocate Call 
24/7: 
1-855-600-9053
For A Free 
Timeshare Exit Consultation
Call 24/7:
1-855-600-9053