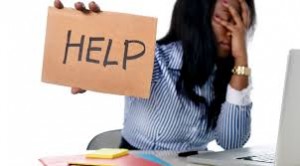 Buying a timeshare is easy, getting rid of a timeshare is hard. With a multitude of timeshare resales scams and companies that are just looking to make a quick buck, it can be difficult to determine who is really on your side. If you need to get rid of a timeshare, our timeshare exit team is here for you. Read more to find out your timeshare exit options and figure out what is best for you.
It is simple to buy a timeshare. Heck, you may have even come back from vacation with one. All you have to do is attend a short presentation, get some "free" incentives, and sign on the dotted line. Usually, you don't even have to make a payment for a month. Meaning you can make a purchase that will end up cost you tens of thousands of dollars, without paying for anything up front. Keep in mind this is not a necessary purchase like a car, it is a complete luxury.
Once you have purchased your timeshare, you may not think about canceling it immediately. Our timeshare exit team hears far too often that people wait to cancel their timeshare. Whether it is from embarrassment or because you are genuinely excited about your purchase, your timeshare gets much harder to cancel once you are outside your rescission period.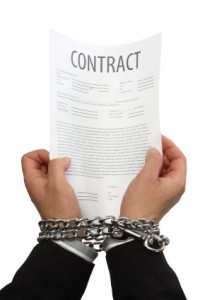 Chances are you may have missed some of the details about your rescission period. The rescission period is basically a "cooling off" period. You have a specified amount of time (usually about three days) during which you can get out of your timeshare easily and with no penalty. However, many people don't realize that they need to figure out how to get rid of a timeshare until well after this period has ended.
According to our timeshare exit team, some people call the resort to try to find out how to get rid of a timeshare. This is not how you do a timeshare cancellation. The resort will not be able to help you.
Some people have had luck calling the timeshare company directly to try to do a timeshare cancellation but in the experience of our timeshare exit team, this is also usually ineffective. Remember how the timeshare company had all those ways to talk you into a timeshare? Well they also have a team of legal experts that are equally good at making you keep your timeshare.
They will tell you that if you do a timeshare cancellation it will ruin your credit. They will also tell you that doing so is illegal. This is simply not the case. Our timeshare exit team specializes in timeshare cancellation and we can help you get out of a timeshare.
Call us today for a complimentary timeshare exit team review of your timeshare contract. We are so sure that you will love our services that we stand behind them with a money back guarantee. Call us today!
For More Information About Timeshare Cancellation
Talk With Our Timeshare Exit Team Or Logon To Our Website:
For A Free Timeshare Exit Team Consultation,
Conducted By A Timeshare Cancel Center
Timeshare Advocate Call 24/7:

 

1-866-399-2929