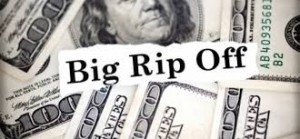 Our timeshare exit team only does timeshare cancellation. If you are in the unfortunate position of owning a timeshare that you don't want or need anymore, we can help. Read on to learn more about the benefits of vacation and how we can help you today!
When our timeshare exit team talks about timeshares and vacations, we find there are some common themes. First and foremost, many of our customers have been the victim of a timeshare scam that has taken away their vacation.
This may not seem like a big deal, but it is. Vacation is a time to wind down, relax, and regroup. Not taking adequate time for yourself can be linked to a whole host of health issues. Not going on vacation leads to increased cortisol levels.
Cortisol is the stress hormone and is responsible for many health issues. Increased levels of cortisol can lead to high blood pressure and an irregular heart rate. Not going on vacation can literally be bad for your heart.
In addition, increased cortisol can lead to fat retention, specifically around the midsection. A high waist measurement is correlated with heart attacks and strokes. Not taking your vacation because of you not good, very bad, horrible timeshare may literally be taking a toll on your heart.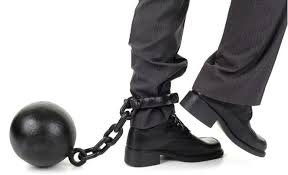 Our timeshare exit team can help you out of this situation. With our team of experts, we can help you get the timeshare cancellation that you need.
What exactly is a timeshare cancellation?
You may be asking yourself this exact question. In fact, it is one that our timeshare exit team hears more than once a day. A timeshare cancellation is almost exactly what it sounds like.
We work on your behalf directly with the timeshare company. This means that you don't have to spend any more of your time on the phone or dealing with deceptive and downright shady sales tactics. We don't work for the resorts or the timeshare company. We are on your side and your side only.
You may be wondering who we are. Are we timeshare attorneys? Timeshare realtors? The answer to both is no, we are something else. Our timeshare exit team is a team of experts who are knowledgeable about the timeshare industry and the ethics and legal issues that surround it.
If necessary we do contract with a timeshare attorney but usually, this is not required and ends up being more expensive than our timeshare exit team.

Once we take over your timeshare cancellation, we offer a 100% satisfaction guarantee. We will help you figure out how to get rid of a timeshare. In many cases, we can even help you reclaim some of the money you have already sent the timeshare company.
Whether you are still making payments and have a timeshare mortgage or your timeshare is paid in full and has lost value, our timeshare exit team can help you. We are the experts on timeshare cancellation and we are on your side.
Call us today. We offer complimentary timeshare exit team reviews of your timeshare contract. We will outline a cancellation strategy and can get started today. We are here for you twenty-four hours a day, seven days week, three hundred and sixty-five days a year.
Call us today and get rid of timeshare and get your vacation back!
We Are Open 7 Days A Week – Call Us 24/7 –
1-866-399-2929
.
Visit Our Website For More Information About
For A Free Timeshare Exit Team Consultation, Conducted
By A Timeshare Cancel Center Timeshare Advocate
Call 24/7:
1-866-399-2929
Free 
Timeshare Exit Consultation