Do you own a timeshare that you either don't want, can't use, or can no longer afford? Are you tired of making monthly payments for something and getting nothing in return? Do strict booking policies and point premiums have you skipping your vacations altogether? Is your budget stretched thin every month due to your timeshare payment? If your timeshare is causing you to lose sleep, have extra stress, and making you generally unhappy? If you answered yes to any combination of these questions, you need to figure out how to get rid of a timeshare, and you need our timeshare exit team. Our team of professionals can help you get out of your timeshare by doing a timeshare cancellation, effectively making it like your timeshare never even happened. We can help you get out without ruining your credit and without losing your life's savings.
Imagine this scene. You are on vacation. Sitting on a beach, listening to the therapeutic sounds of the waves crashing against the shores. Drink in your hand, watching the sun sink below the horizon. You lazily wander back up to your hotel, thinking about where you should go for dinner and what sights you still need to see or shows you want to attend.
That is when it happens. An attractive salesman or woman approaches you, asking if you would like a free dinner or tickets to a local event. They chat with you briefly and seem so nice and genuine. You let your guard down. Something you say gets you on their radar, and they invite you to a brief vacation club presentation. In exchange for you time, you get a free dinner, no purchase necessary and no questions asked. You agree because you are not one to turn down a free amenity and you are confident you won't buy anything you don't want or need.
Little did you know that you are now signed up for a timeshare presentation, and this is the start of you needing to know how to get rid of a timeshare. During the presentation, the salesman pulled out all of the stops. From complimentary food to free cocktails, raffles and drawings, and extra incentives for buying a timeshare, it all seemed too good to be true.
That is when it happened. Between the free champagne and the drawing for a week in the Carribean,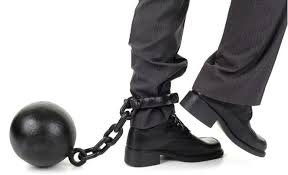 you signed on the dotted line and bought a timeshare. Your vacation fantasy seemed complete. You would be living the life of your dreams, using your timeshare to travel the world. Your hotels would be paid for in advance, leaving you with one less expense during your vacation. Or so you think.
Once you get home, live with, and try to use your timeshare, you find that this vacation fantasy is actually a financial nightmare. With high monthly payments, astronomical interest rates, and maintenance fees that increase every year, your timeshare costs more than you could ever imagine. Not only that, but restrictive booking and points use policies mean that you hardly ever use it. You need to get out.
If you are in this situation, you need the timeshare exit team here at Timeshare Cancel Center. Our team of experts knows the timeshare business, and they understand the ins and outs of timeshare cancellation. They will review your timeshare contract and figure out the best way to help you get rid of your timeshare, for good.
Even when the timeshare company says it is impossible, our timeshare exit team can get you the timeshare cancellation that you need. We can cancel your timeshare even if you are outside of your rescission period and when you think you are stuck. We will write a resort-authorized cancellation letter that is guaranteed to help you get rid of your timeshare.
We will also clearly outline our timeshare exit team cost, so you know what to expect and how much you will be out of pocket. We will also try to find ways to help get some or all of your money back. In some cases, we have even been able to help our clients recover some or all of their down payments.
Our timeshare exit team is so confident in our ability to help you cancel your timeshare that we offer a money back guarantee on all of our timeshare cancellation services. This means that if we can't help you get out of your timeshare, you get your money back.
Call us today to discuss your timeshare cancellation options. We are here all day, every day. Stop making payments you can't afford on a timeshare you don't even want. We are here to help when you need us.
For A Free Timeshare Exit Team Consultation, 
Conducted By A Timeshare Cancel Center 
Timeshare Advocate
Call 24/7: 
1-866-399-2929

For More Information About Timeshare Cancellation