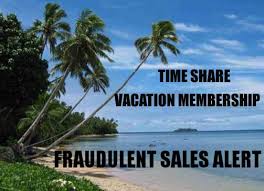 Buying a timeshare is easy, almost too easy. In a moment of weakness, you can make one bad decision that will last for years.  You never imagined you would need a timeshare exit team, but here you are, losing sleep because you are researching how to get rid of a timeshare and worrying about your timeshare exit costs. If you have found yourself in this situation, you are not alone, and there is a way out. Read on to learn more about timeshare cancellation and how we can help you get rid of your timeshare today!
You can't believe you are here, researching your options for how to get rid of a timeshare. Losing sleep thinking about your timeshare exit strategy and letting your timeshare creep into and affect every aspect of your life.
Between restrictive scheduling and point premiums, you barely use your timeshare except for when you have a family emergency somewhere like Montana. You can't get a reservation anywhere you actually want to go. You are literally throwing money away every single month.
Not to mention the fact that you can't even afford to go on vacation because you are paying so much each month on your no good, rotten timeshare. This most likely led to the increased stress you are feeling and can have other consequences as well. These include but are not limited to weight gain, heart disease, and stroke. As you can see, skipping your vacations can be a very big deal.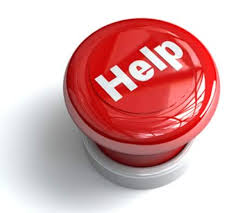 So, instead of skipping your vacation, you need our timeshare exit team. We can help you with all of your timeshare cancellation needs. We will be your timeshare advocates and will work on your behalf to help you get out of your timeshare and get your vacation back.
Here are a few ways that our timeshare exit team can help you get the timeshare cancellation that you need.
We work for you. You don't have to waste any more of your time on the phone with the timeshare company. We take over all communication on your behalf, so you don't spend hours of your time on hold or dealing with a hostile legal department. Our timeshare exit team will take care of all of that.
We advocate for your timeshare cancellation. We don't work for the timeshare company, and we won't come back to you with an offer to keep your timeshare. We will work tirelessly to make sure that you can get the timeshare cancellation that you want and need.
We offer a guarantee on all of our services. If we can't get you the timeshare cancellation that you need, you get your money back. We are confident in what we do, and we stand behind our product. If you aren't happy with our services and we can't get you a timeshare cancellation, you get a refund. We are the real deal.
We clearly outline our timeshare exit team cost. You don't have to guess, and we don't hit you with any unexpected bills. We tell you exactly what you should expect to pay and we stick to it.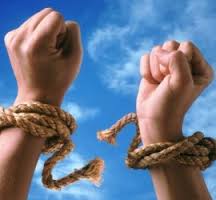 We may even be able to get you a refund. In some cases, we can get our clients some or all of their money back. This is money that you have already paid to the timeshare company. For some customers, we can even help recover their down payments.
Call our timeshare exit team today. We are here for you when you need us. We are standing by twenty-four hours a day, seven days a week, three hundred and sixty-five days a year. With a low cost and a money back guarantee, what do you have to lose? Except for your timeshare of course.
To Receive More Information About
Executing A Timeshare Exit, Visit Our Website:
For A Free Timeshare Exit Team Consultation, Conducted By A Timeshare Cancel Center Timeshare Advocate Call 24/7: 1-866-399-2929
For A Free 
Timeshare Exit Consultation
Call 24/7:
1-866-399-2929 
Timeshare purchases are usually one that ends up being on your list of regrets. It can leave you wondering what the timeshare exit team cost will be and if you will even be able to do a cancellation.
Timeshare Cancel Center LLC
Attn: Timeshare Exit Dept.
5036 Dr. Phillips Blvd. #221

Orlando, Florida 32819-3310 USA