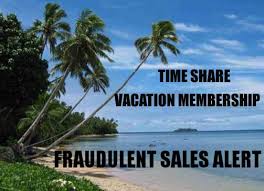 Do you need to get out of a no-good, rotten, very bad timeshare? Are you tired of paying high monthly fees and annual maintenance fees for something that you don't use? Are you the victim of a timeshare scam? If you answered yes to any of these questions, you need a timeshare exit team. This article will examine who our timeshare exit team is and what we do to help you get rid of your timeshare and get your vacation back.
Buying a timeshare is almost never a good decision. It is usually done in a moment of vacation weakness and is the souvenir that you can't get rid of. In fact, according to the AARP and other online publications, timeshares have consistently topped the list for the purchase that inspires the most buyer's remorse.
If you own a timeshare, it is easy to understand why. Your vacation fantasy quickly turned into a financial nightmare when you realized you were basically paying for something you didn't use. Or even worse, maybe you were the victim of a timeshare scam, and you don't know how to get out of it. You feel stuck. Desperately wondering how to get rid of a timeshare but never making any progress.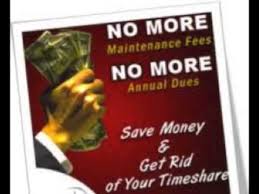 You are not alone. Many people are wondering how to get out of a timeshare and don't know where to start. You may think the most logical place to start is the timeshare company. I cannot tell you enough that this is a mistake.
The timeshare company does not want you to know how to get out of your timeshare. If you can cancel your timeshare, they lose money. They want you to keep making your timeshare payments and continue paying them high-interest rates and annual maintenance fees. In short, they don't want you to be able to cancel a timeshare.
So if you call them, they will give you the runaround. They will tell you that you either have to keep making your timeshare payments, or your timeshare will go into default and eventually foreclosure. Your credit will be ruined. You won't be able to a buy house, car, or even get a credit card for years. The timeshare exit cost is far too high.
Instead of calling the timeshare company, you need to get in touch with our timeshare exit team. We are a team of experts and professionals who specialize in timeshare cancellation. We don't do timeshare resales, and we are not on the timeshare company payroll. We work for a private company called Timeshare Cancel Center, and our only responsibility is to our customers.
When you call our timeshare exit team, here are a few things you can expect. First and foremost, we will be there for you. We have someone here to answer calls and questions twenty-four hours a day, seven days a week, three hundred and sixty-five days a year. This means that you don't get a recording and it doesn't take days for us to answer an urgent question related to your timeshare cancellation.
You can also expect our timeshare exit team to offer a complimentary review of your timeshare contract. We realize that no two timeshares are the same so neither are any two timeshare cancellations. We treat each contract on a case by case basis to figure out what is best for you.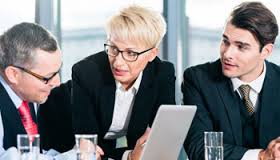 Our timeshare exit team is also discreet. We will not share your information with anyone, and we handle all of our timeshare cancellations with the utmost professionalism and discretion. We recognize that it is a small world and we will never do or say anything that could cause your embarrassment.
You can also expect our timeshare exit team cost to be reasonable. We realize that you are trying to get rid of a timeshare because you can't afford it. We won't charge you exorbitant fees to cancel your timeshare. We will even offer you a money back guarantee. If we can't get rid of your timeshare, you will get your money back.
Finally, you can expect us to work for you. We will not give up, and we will get you the timeshare cancellation that you need. In some cases, we may even be able to get some or all of your money back. We won't let the resorts or timeshare companies pull the wool over our eyes. We will fight for you.
Call our timeshare exit team today to get out of your timeshare and stop wasting your time and money on something you don't want. We are here for you all day, every day.
We Are Open 7 Days A Week – Call Us 24/7 –
1-866-399-2929
.
Visit Our Website For More Information About
For A Free Timeshare Exit Team Consultation, Conducted
By A Timeshare Cancel Center Timeshare Advocate
Call 24/7:
1-866-399-2929
Free 
Timeshare Exit Consultation