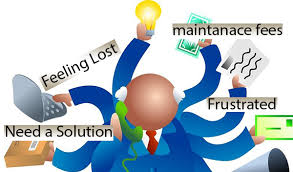 It is easy to buy a timeshare. So easy in fact that many of our timeshare exit team customers complain they hardly knew what they were doing when they signed on the dotted line. Unfortunately, while buying a timeshare is easy, getting out of one is difficult.
Timeshares often top the lists for the worst purchase. They are not an investment and can end up costing you everything. Not only that, but they can cost your future generations everything as well.
You see, timeshares come with annual maintenance fees that are there for life. Not only your life but the life of the timeshare. As long as the timeshare exists in your family, someone will need to be paying the fees on it.
Unlike most debts, a timeshare is not canceled when you die. Instead, it is passed on to your heirs along with its hefty maintenance fees. So now not only will you be struggling to pay your maintenance fees but your children and potentially even grandchildren will be as well.
All because you said yes in a moment of weakness. You never imagined you would need our timeshare exit team, but here you are. Stuck with a timeshare and worrying about how you can make ends meet.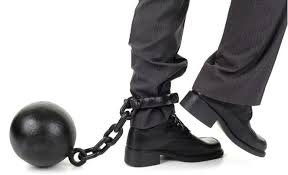 You usually consider yourself a smart, savvy consumer. You research most purchases and don't often get the wool pulled over your eyes.
Maybe that is why you decided to stick with your timeshare. You didn't try to figure out how to get rid of a timeshare right away. You didn't cancel during your rescission period. You thought you would use it.
And you tried. You tried, and you tried, but no matter what, something just seemed to keep coming up. Between high maintenance fees and interest payments, you were paying a fortune for your timeshare. So much so that you could hardly afford to go on vacation.
You may also find that restrictive booking policies make it nearly impossible to actually book your vacation, even when you already have the time off. You may have spent several vacations disappointed and wondering the best way to get rid of timeshare.
Wonder no more, our timeshare exit team is here for you! We can help you get out of your timeshare.
We will be the first to tell you that getting out of a timeshare once the cancellation period has passed is complicated. The timeshare company would have you believe that it is impossible. Take it from the experts on our timeshare exit team, it is not impossible.
With us on your side, we can help you get rid of your timeshare. We will review your contract and contact the timeshare company. We will then get to work creating a timeshare cancellation letter that will get you out of your timeshare obligation.
Our timeshare exit team can this without ruining your credit and without a super expensive timeshare attorney fee. Our timeshare exit team cost is reasonable and we even offer a satisfaction guarantee on all of our timeshare exit services.
What does this mean for you? Well, first and foremost it means no more timeshare scams. We won't swindle you, and we will always be honest and upfront with you.
It also means that you get to get rid of timeshare and get your life back. Call us today for a complimentary review of your timeshare contract. We will get you out of your timeshare and on with your life.
For A Free Timeshare Exit Team Consultation, 
Conducted By A Timeshare Cancel Center 
Timeshare Advocate


Call 24/7: 

1-866-399-2929

For More Information About Timeshare Cancellation