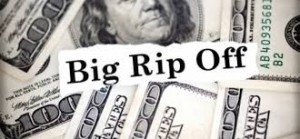 Are you wondering if our timeshare exit team can help you? If you need to get rid of a timeshare, we are the ones you need to call. We do timeshare cancellations and we are on your side.
When you need to get a specialized service done, like a timeshare cancellation, you don't want to hire just anyone. A timeshare is a complicated, legal document and figuring out how to get rid of a timeshare can be tricky. In addition, there are many timeshare resale scams that take your money and leave you holding the timeshare bag.
So, you need to do your research and figure out what the best way out of your timeshare is. Here at Timeshare Cancel Center we only do timeshare cancellations which is a great option for many people but, not for everyone. Read on to learn a few ways to get rid of timeshare to help you decide what is the best option for your situation.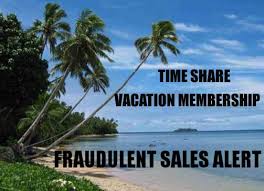 Buying a timeshare is easy. Way too easy when you consider that most people end up regretting their timeshare. The timeshare industry employs aggressive sales tactics and frequently makes people feel like they have had the wool pulled over their eyes.
Think about it, when our timeshare exit team talks with our customers, we find that most of them were approached, no accosted, right as they checked into their hotel or right off the plane.
This is a calculated move by the timeshare industry because they know that you are not in the right frame of mind to make a rational decision. You are tired and stressed and just want to start your vacation. So, you agree to things you might not normally.
And next thing you know, you are the proud owner of a timeshare. At first you may try to use it, give it a chance. But if you are like most people, you quickly begin to wonder how to get rid of a timeshare.
You lose sleep at night researching your options and obsessing over the timeshare exit team cost. You worry that you will never be able to get rid of your timeshare. You feel stuck.
Although it may seem that way, your situation is not hopeless. This is something that our timeshare exit team deals with every day. We can, and we will get you the timeshare cancellation that you need, even if you are outside of your timeshare cancellation period.
We specialize in timeshare cancellation. Our timeshare exit team does not do timeshare resales. I urge you to call us before you call the timeshare company.
Here is why your first call should be to us and not the timeshare company. The timeshare company has a huge interest in keeping you locked into your timeshare. They do not want you to get rid of timeshare. Every month they make money from your payments and they take home a sizeable chunk every year from your annual maintenance fees.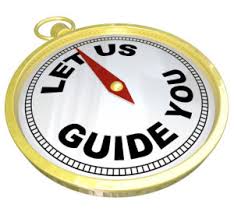 It's not just you who is on the hook either. When you pass away, your timeshare passes down to your children who are stuck with annual maintenance fees. This goes on forever if no one does a timeshare cancellation.
So, as you can see, the timeshare company stands to make a huge profit not only from you but also from all your descendants for generations to come. This is also why it is imperative that you call our timeshare exit team and get rid of that timeshare.
We can get you the timeshare cancellation that you need so that you and your children are not on the hook for hefty maintenance fees. We may even be able to get you back some of the money you have already paid the timeshare company.
Call us today for one of our complimentary timeshare exit team reviews of your timeshare contract. We will give you the real deal on timeshare cancellation and outline the entire process for you. We are here for you when you need us.
Our timeshare exit team is standing by to take your call and answer all your questions. We are here twenty-four hours a day, seven days a week, three hundred and sixty-five days a year. So, call us now!
To Receive More Information About
Executing A Timeshare Exit, Visit Our Website:
For A Free Timeshare Exit Team Consultation, Conducted By A Timeshare Cancel Center Timeshare Advocate Call 24/7: 1-866-399-2929
For A Free 
Timeshare Exit Consultation
Call 24/7:
1-866-399-2929 
Timeshare purchases are usually one that ends up being on your list of regrets. It can leave you wondering what the timeshare exit team cost will be and if you will even be able to do a cancellation.
Timeshare Cancel Center LLC
Attn: Timeshare Exit Dept.
5036 Dr. Phillips Blvd. #221

Orlando, Florida 32819-3310 USA