Learning the proven steps to how to get out of a timeshare.
Timeshare sales people shout about the opportunity to become an owner of a timeshare resort. Sure, the ability to return year-after-year comes with a certain sense of security; your next vacation is planned.
However, despite the security of a so-called guaranteed vacation, timeshares can be a very expensive propositions with lots of unforeseen restrictions.
For A Free Timeshare Exit Team Consultation Call 24/7
1-855-600-9053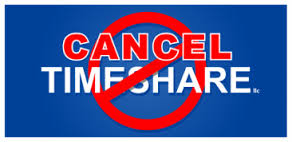 That is why some many people want to do a timeshare cancellation after they buy one. Today everyone is asking the question: Does a timeshare make financial sense?
With the prices of a timeshare up and up today everyone is asking the question: Does owning a timeshare still make financial sense? Before we talk about how to get rid of a timeshare, let's look at the whole idea of owning a timeshare.
What Is a Timeshare?
Understanding timeshare ownership; it entails payment of an upfront sum plus yearly maintenance fees.
Depending on the timeshare arrangement, owners either own the rights to a specific, fixed week or the rights to a floating arrangement, where they can visit for a week within a period of time each year.
It's important to understand that with the wrong sales people both kinds of time-sharing can very easily become a timeshare scam.
Fixed And Floating Timeshare Arrangements
Can Either Be Deeded Or Non-Deeded.
Deeded timeshares are considered real property that can be sold or passed on to the next generation.
Non-deeded or right-to-use timeshares function more like leases, where an owner can use the unit for a specified time period for a number of years.
??? Are Timeshares A Good Investment ???
The Federal Trade Commission and Dave Ramsey warns against buying timeshares as financial investments.
Why? would Dave Ramsey and so many other financial experts tell people not to buy a timeshare and if you have one to do a timeshare exit. The reason is very simple, the value of a timeshare generally decreases
The reason is very simple, the value of a timeshare generally decreases, big time the day after purchasing the timeshare.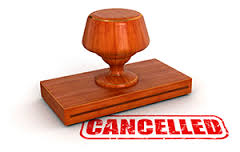 Additionally, vacation resorts are more desirable when they're first built, and their facilities and amenities are brand-new; as they age, they become increasingly less desirable. Which is why so many people feel like saying: cancel my timeshare.
Owning A Timeshare Is Very Much Like Owning A Car
Both Depreciate A Lot The Second You Buy It.
In this way, owning a timeshare is a little bit like owning a car: You may get a lot of use out of it over the course of ten to twenty years, but it won't be worth much once you try to sell it.
Additionally, there's no cap on yearly maintenance fees, so the amount you pay every year will increase. After learning this, many people want to know how to get out of a timeshare.
It seems almost everyone wants to do a timeshare cancellation are targeting timeshare owners who want or need to resell.
Many timeshare owners may decide they can no longer afford their timeshare payments or they may have inherited a timeshare as part of a parent's estate and don't want to keep it. That's where timeshare scams come in.
The Basic "Timeshare Resale Scams" Works Like This:
Scammers target likely sellers of timeshares with the promise that they either have a buyer ready to purchase the timeshare or the assurance that they can sell it.
All you need to do is pay an upfront fee—usually done by a bank wire to cover closing costs, services, taxes, timeshare maintenance or other fees.
Unfortunately, once you wire the money, no sale, rental or purchase and for sure no timeshare cancellation is completed and the scammer disappears with your money.
Here Are Three Steps To Help You Stay

 1. If It Sounds Too Good To Be True, It Probably Is.
Timeshare resales scammers often promise they have a buyer who is ready and willing to pay a lot in order to get you to send money. Be cautious; no one can promise a quick sale.
2. Don't Wire Money, Pay In Cash, Or Send A Money Order, Certified Bank Or Cashier's Check.
Money sent by these methods is very difficult for law enforcement officials to help you recover. Most of the time, it's as good as lost and will not bring a timeshare resale.
3. The Unpleasant Fact Is, That Most Companies That Do Timeshare Resales And Timeshare Rentals Are Rip-Offs.
As said before, many times they pretend to have a buyer for a seller even though the seller's timeshare has never been listed.
Unfortunately, there are countless timeshare owners who have been taken advantage of by unscrupulous businesses offering to sell or rent their timeshare properties for a fee, all the while knowing that the timeshare owner's properties will never rent or sell.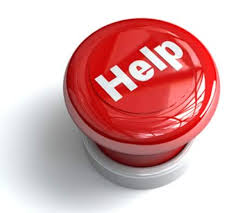 The overwhelming majority of these timeshare resales or rental companies are fly-by-night companies that are nothing more than listing companies.
The good news is, our timeshare exit team offers free timeshare resales and or timeshare rental counseling services to ensure that the resale company a timeshare owner is considering is in fact, legitimate.
A part of our timeshare exit team service is to educate consumers who are considering timeshare resales.
If you have been approached by a timeshare resales company, give our the timeshare exit team a call to validate the resale company prior to signing a timeshare resales contract.
For the timeshare consumer that has tried to resale their timeshare or for the timeshare owner that feels they have been misled and/or are victims of unethical and fraudulent timeshare sales practices while purchasing or upgrading their timeshare, our timeshare exit team is a very good service for them.
Our timeshare cancellation service involves our tried and true process which delivers the BIG answer to timeshare owners who want to know how to get out of a timeshare. 

To find out even more about timeshare cancellation log onto our website: www.TimeshareCancelCenter.com
For More Information On How You 
Can Do A Timeshare Exit

Click The Link Below:
For A Free Timeshare Exit Team Consultation,
Conducted By A Timeshare Cancel Center
Timeshare Advocate Call 24/7:
1-855-600-9053
Timeshare Cancel Center LLC –
Attn:
Timeshare Exit Team

5036 Dr. Phillips Blvd. #221 
Orlando, Florida 32819-3310 USA.