Look-Out . . . timeshare scams ahead!
According to a recent news story, over 10 million Americans own timeshares, making the thriving industry ripe for con artists. Although timeshares often serve as money-saving investments for frequent travellers, they may prove costly if you don't know how to detect a timeshare scam.
Many people are victims of one or more of timeshare scams and they want to do get away from the timeshare scam by doing a timeshare cancellation. But, after the timeshare cancellation period is over, if the timeshare owner calls the resort and tells them, I need to know "how to get out of a timeshare". The resorts always say, after the timeshare cancellation period is over, no timeshare cancellation can be done
In the timeshare market today, millions of timeshare owners have sent a timeshare cancellation letter to the resort saying, cancel my timeshare. This is happening because there are so many timeshare scams.
Many timeshare companies lure potential customers with free stays at a timeshare in exchange for the client's agreeing to simply sit through a timeshare presentation, but problems may arise once you agree to buy the timeshare property and don't think that it's so easy to do a timeshare cancellation, most of the time, it's not that easy. 
Timeshare scams range from hidden booking or maintenance fees to more extreme cases, such as companies suddenly going out of business once they secure your hefty deposit, leaving you without a timeshare.
Big Red Flag For Timeshare Scams
Many people still don't know to always avoid companies using 900 numbers, as the prefix is often associated with suspect companies. Due to a Federal Trade Commission ruling, 900 numbers must disclose how much the phone call will actually cost the caller.
Prior to this ruling, many of these companies used such numbers to trick customers into thinking they were calling toll-free numbers.
Companies typically offer prizes to lure clients to timeshare presentations. Legitimate companies provide simple perks, such as a free hotel room or gift card, in exchange for your presence at a sale's pitch.
However, a big red flag occurs when companies offer grand prizes, such as a brand-new car. Let's get real, timeshare companies cannot afford to give lavish gifts to every potential client for simply showing up, and you will likely never see your promised reward.
Stay away from companies offering free hotel rooms and supposed discounted travel rates, such as airfare, when booking through a specific promoter. Often times, the promoter in question charges inflated rates and splits the profits with the timeshare company.
Payment For Participation
Never, Never, Never, pay for access to your prize. A legitimate timeshare business would never request a payment for your participation or charge a service to activate your prize.
If you want to but a timeshare, leave the room if the sales pitch becomes too aggressive. Do not feel obligated to stay for the entire presentation if the sales associate applies too much pressure or causes you to feel uncomfortable.
Talk with other owners, particularly if you are staying at the timeshare resort where you are considering purchasing a timeshare property.
Negative Experiences
Ask the other timeshare owners if they've experienced any big problems with the timeshare's availability, maintenance and overall timeshare value, as well as any negative experiences with the company itself, such as unexpected charges or poor communication.
Always review the contract and documents with timeshare lawyer. Allow yourself the opportunity to consider the offer. Take the paperwork with you once the sales pitch is over. Make certain the paperwork contains all the promises made during the presentation.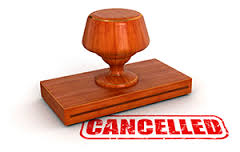 Do not sign a contract or any documents at the presentation. If you decide to sign a contract at the time of the presentation, get a copy immediately upon signing it. Do not allow the company to mail or email you a copy at a later date.
If you already own a timeshare and feel you have gotten entangled a timeshare scam and would like to know how to get rid of a timeshare by doing a timeshare cancellation. We can answer all your questions about doing a timeshare cancellation.
All of our timeshare cancellation services
come with a full 100% money-back guaranteed.
We know how to get rid of a timeshare by doing a fully authorised timeshare cancellation. We can help you to cancel timeshare mortgage payments, maintenance fees, and assessments and get a fully authorised timeshare cancellation letter from the timeshare company.
To find out more about timeshare cancellation log onto our website:
———————-
www.TimeshareCancelCenter.com
5036 Dr. Phillips Blvd. #221 Orlando, Florida 32819-3310 USA
For A Free Consultation With Our Timeshare Exit Team 
Call 24/7: 1-855-600-9053